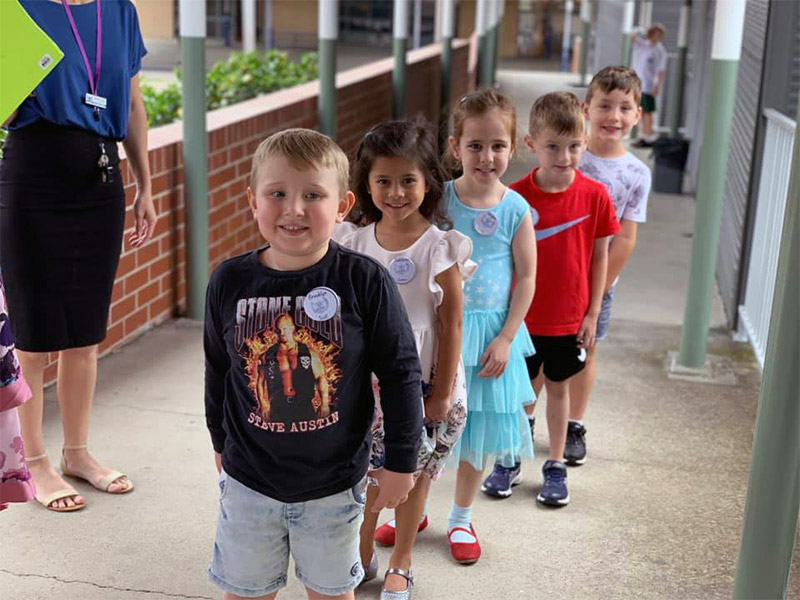 Holy Cross Primary Glenwood has welcomed 2021 Kindergarten students for two friendly and fun 'transition to school sessions'.
This caring school community was delighted to help their littlest learners settle in after earlier uncertainty about whether Kindergarten orientations could proceed as a result of COVID-19.
Kindergarten teacher Dionne Villiers said starting school is such an exciting time in the lives of Kindergarten students and their families.
"Seeing the children come to school for the first time with big smiles on their faces, meeting and making new friends and engaging in learning activities, is so rewarding!" Dionne said. "It is such a privilege as a Kindergarten teacher seeing the students grow as learners as they journey through their very first year of big school and I can't wait for our 2021 Kindergarten cohort to commence!"
As part of the school's popular 'buddy' program, the 2021 Kindergarten students were welcomed by the Year 5 school leaders who are eagerly awaiting their start to school as they will be their Year 6 buddies. There was lots of singing, stories, learning and smiles. It was also a chance to check out the Kindergarten classrooms!
Shirin and Talia from Year 5 shared that playing with the 2021 Kindergarten students was lots of fun.
"We enjoyed watching the Kindys' faces light up with excitement when they entered their new classroom," Shirin and Talia said. "We adored meeting the Kindys and getting to know them."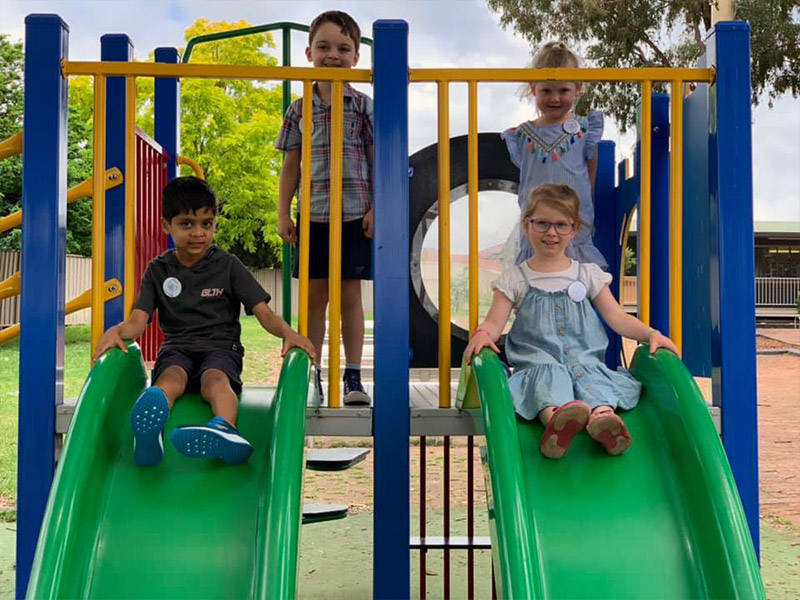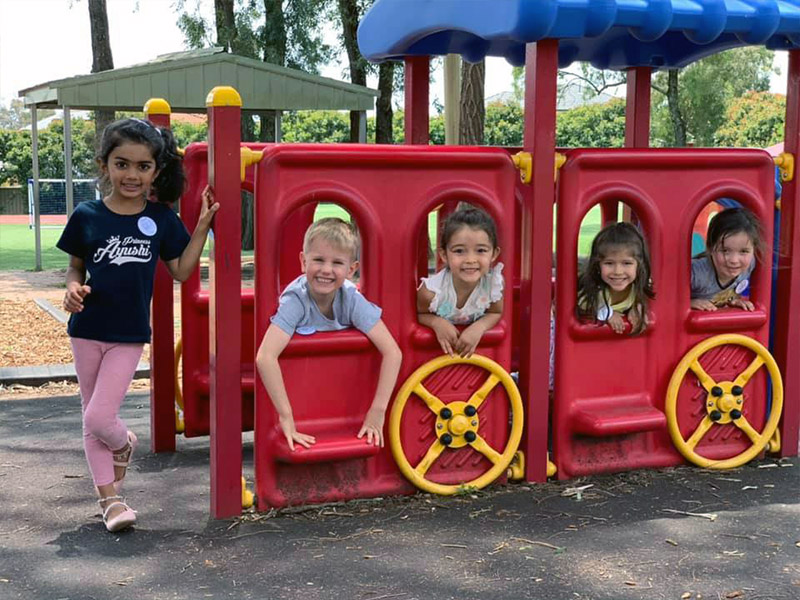 Teacher Jesica Holt said that the school starters had been eager to tell the teachers about their families and the things that make them special.
"Kindergarten Transition is a wonderful way to welcome our new students and get to know them before our school year begins," Jessica said. "It is a special time where students share with us their wonderful personalities and learning abilities."
Holy Cross Primary traditionally also holds 'transition to school' parent workshops. In place of these sessions, teachers have carefully compiled helpful 'transition to school' kits for the families of the little learners. The students left Holy Cross Primary excited with a range of activities that they can complete at home to get them excited and ready for Kindergarten in 2021.
---
Find out more about Holy Cross Glenwood