JOIN OUR HAPPY, CARING, INNOVATIVE LEARNING COMMUNITY
We deliver a range of exciting educational experiences in a welcoming, faith-filled environment.
Learn more
Our story
Holy Cross Primary is a quality co-educational K-6 Catholic school, that is part of the Catholic parish of St John's XXIII in Glenwood and Stanhope Gardens.
We believe that education is the process of helping each student discover their own uniqueness, capacity and sense of responsibility.
Our school is a welcoming, safe and innovative learning community for local students and their families. Enrolling at Holy Cross is a chance for your family to be part of our story too! More...
Principal's welcome
At Holy Cross we provide our students with an exciting, dynamic and contemporary curriculum that provides a variety of educational activities catering for the diverse needs of every student. More...
Enrolling now
We warmly welcome new families to join our school community. Enquiries and enrolment applications for all grades are welcome any time of the year, although the main enrolment period is between March and May in the year before your child will start at our school.
Our story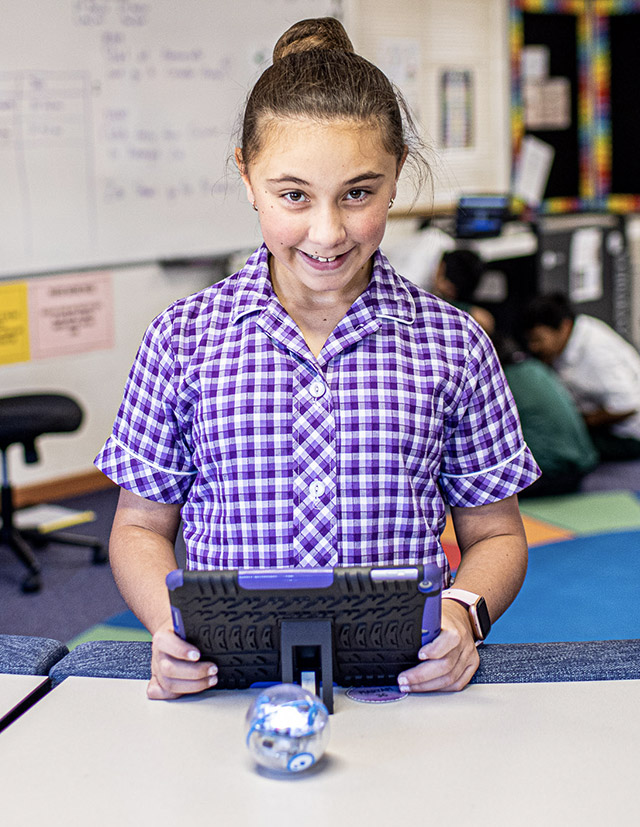 Virtual school tour
Our virtual tour is a great way to see our school's learning spaces and facilities at your convenience.
Virtual school tour