Our Story
Transforming the learning of each student every day.
Learning together
Holy Cross is proud to be part of Catholic Schools Parramatta Diocese's system of 80 Catholic primary and secondary schools operating across Western Sydney and the Blue Mountains providing more than 43,500 students with a high-quality, low fee Catholic education.
At Holy Cross Primary we endeavour to develop Christian leaders who will be an influence for good in society. Our aim is for our students to develop a lifelong love of learning and be flexible and adaptable.
Our school is committed to

creating a

learning community

where we value: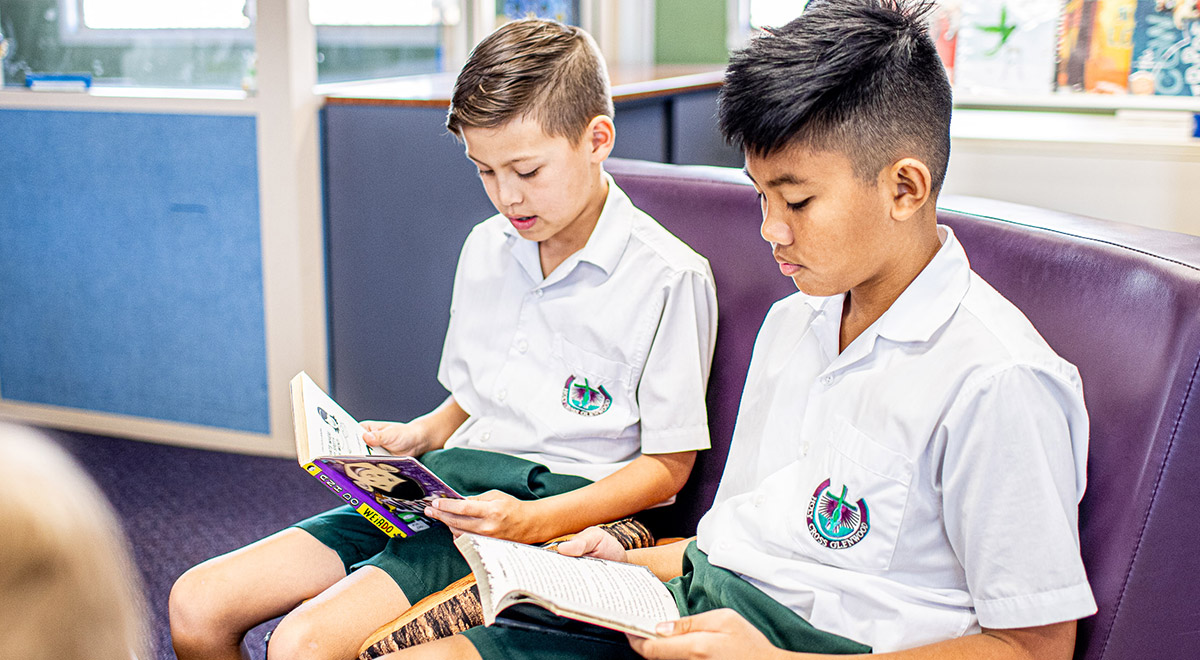 "We have always experienced kind, considerate and understanding staff members throughout the years that we have been part of the Holy Cross Family."
Michael and Anna Williams (Parents)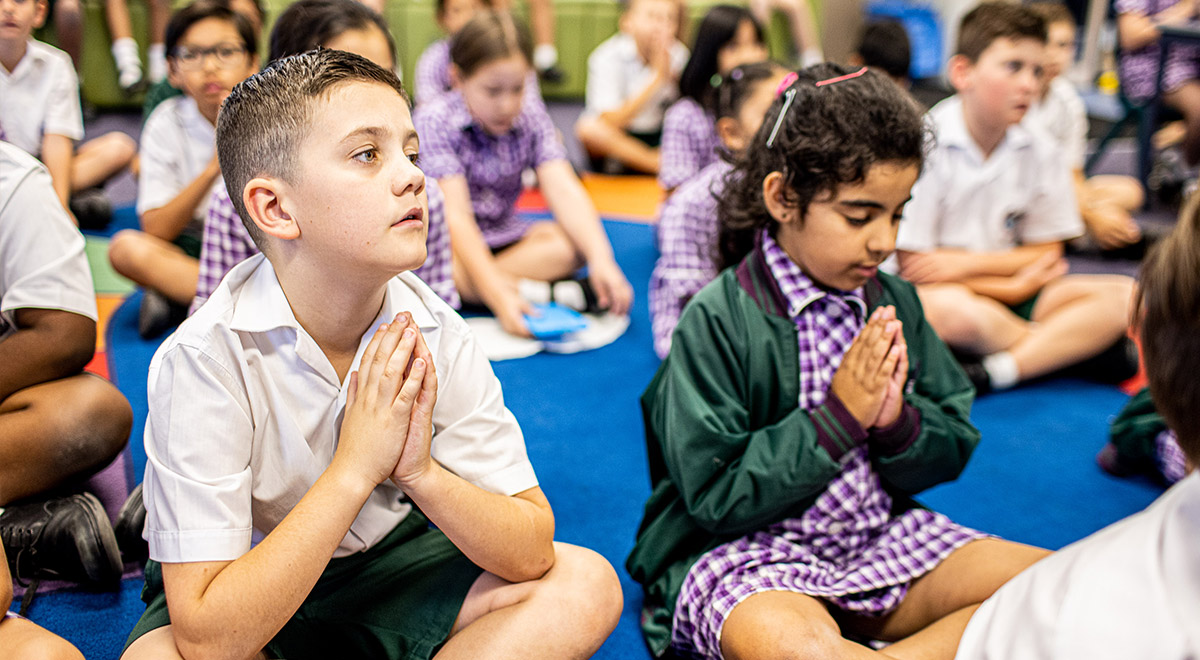 "Holy Cross is a family, together as brothers and sisters we grow and support each other."
Pauline Pittas (Leader of Learning)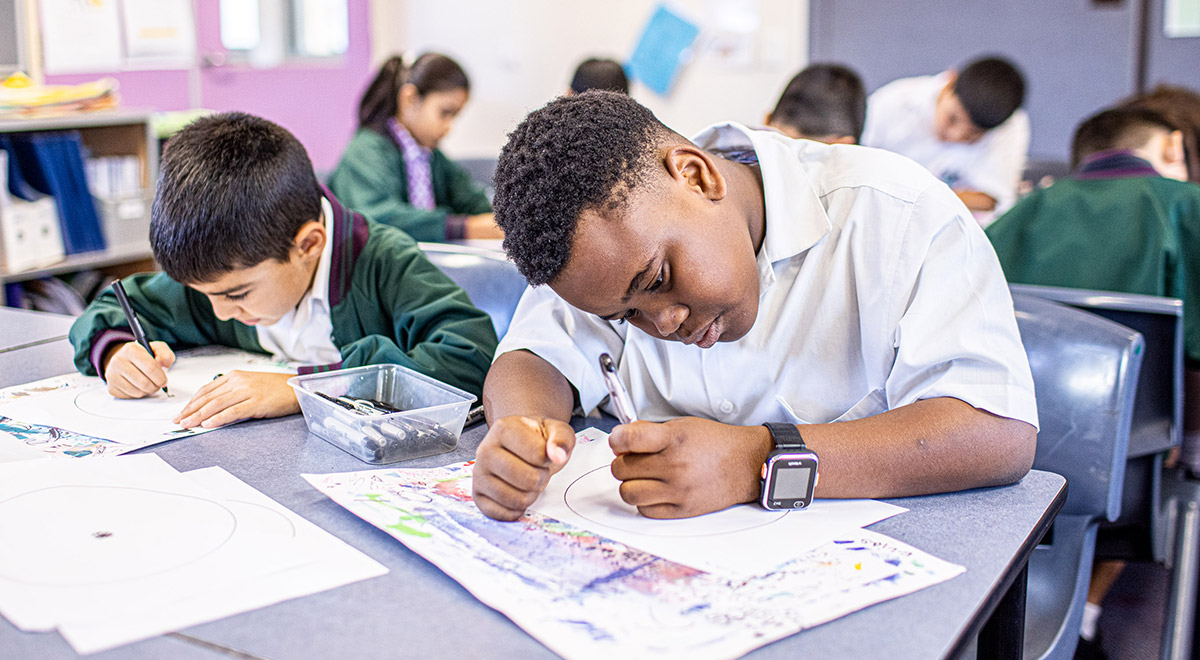 "At Holy Cross we strive to provide both high quality learning and a wide variety of enjoyable experiences! School should be fun!"
Shaun Buckley (Assistant Principal)
Our school crest
Our crest defines who we are; the symbol of the rosebud with the Cross behind, all held together with a circle, represents the growth of each child, parent, staff and community member within the circle of our Christian community.
We always have the Cross as our guide, the greatest sign of God's love for us. Rays of light spread out from the Cross as our growth and learning radiate out from us into the world in service of others.
Our school crest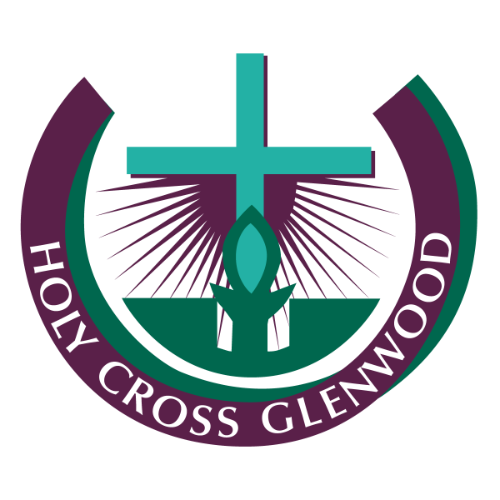 Our history
Holy Cross Primary officially began in 1999 with an enrolment of 36 children across Kindergarten to Year 2.
When the first Holy Cross students commenced in 1999, they travelled each day to St Bernadette's Primary at Lalor Park, where two demountable classrooms were used as a temporary learning space. A few months later, the students were able to begin at the Meurants Lane property in Glenwood in their new classrooms and a very large playground.
By the following year a strong relationship had begun to develop between the school and the wider parish, with the school being used as a parish centre, providing a prayer space for liturgies and other parish-based activities.
In the decades that have followed, Holy Cross Primary has undergone a number of transformations as it continues to evolve to meet the needs of today's students. The school has integrated technology into all learning spaces where it serves to enhance learning experiences and drive student engagement.
Our school is proud to offer contemporary, agile learning spaces and an expansive, inviting playground for our students to enjoy. We have come a long way from our humble beginnings and we look forward, filled with hope and optimism, to the journey still ahead.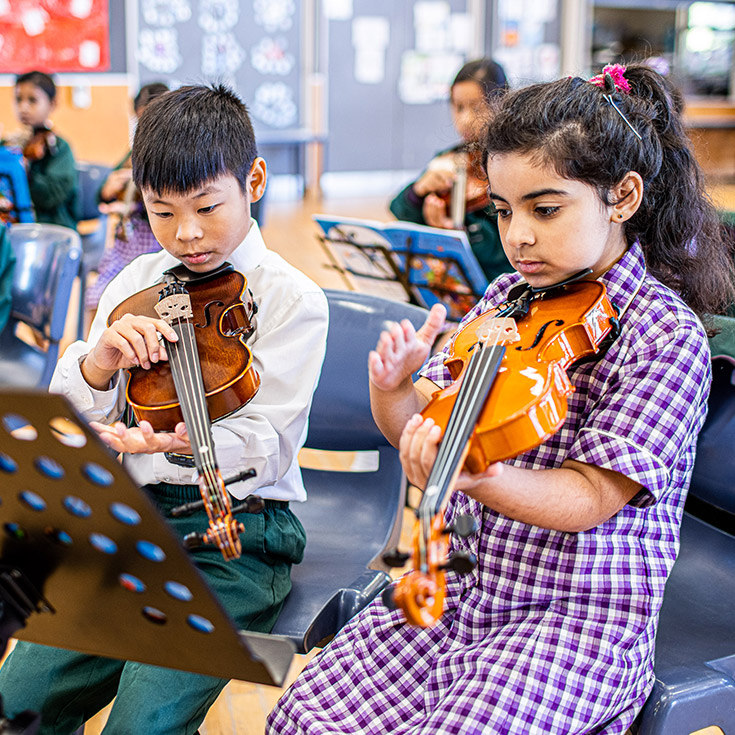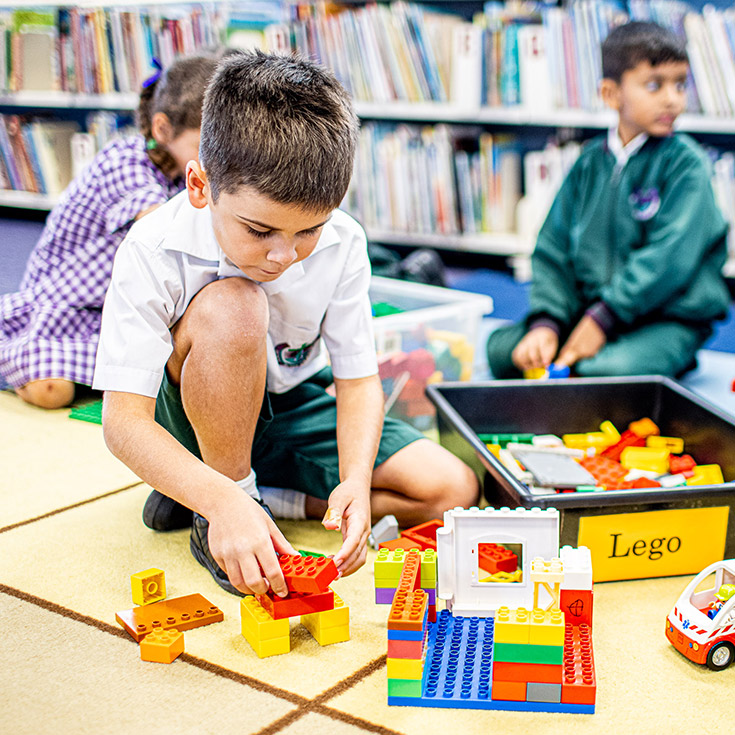 We invite you to join our vibrant learning community
Contact us today to find out how to enrol.