Facilities and Resources
Holy Cross provides modern learning spaces that support collaboration and enhance a variety of educational experiences.
The learning spaces at Holy Cross are designed to enhance the learning opportunities of our students.
From the latest technology to flexible seating options and adaptable class sizes, students will learn how to work both independently and as part of a small or large group depending on the task at hand.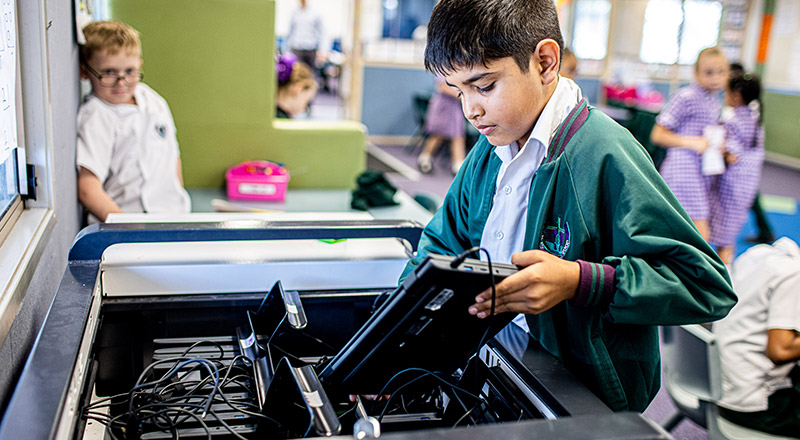 Take a 360° virtual tour
We invite you to explore our school facilities and discover what makes Holy Cross a great place for your child.

Learning Spaces
We believe teaching is not confined to four walls, which is why we use a range of different spaces to engage students in their learning.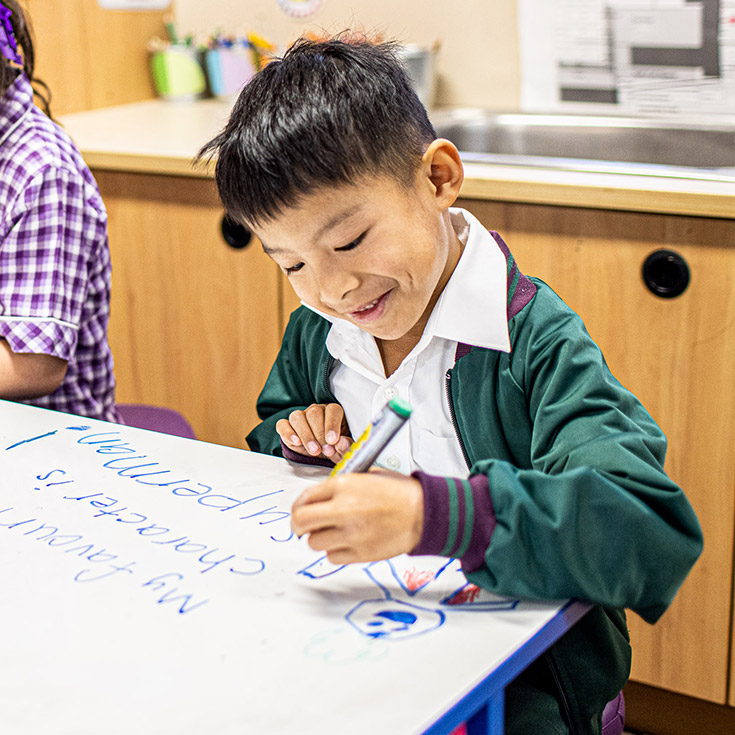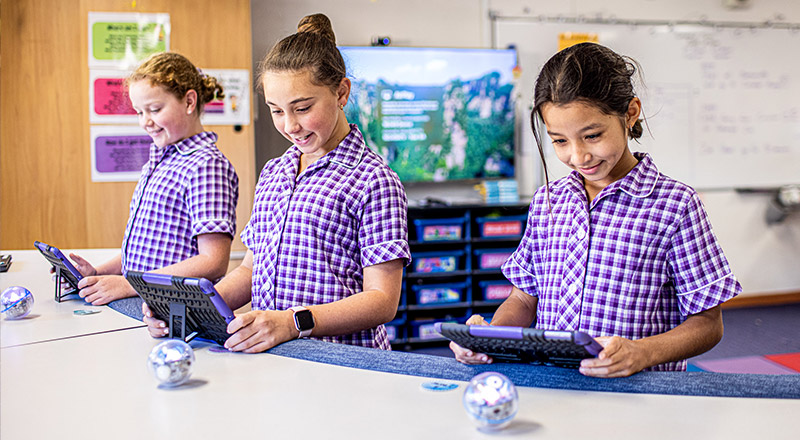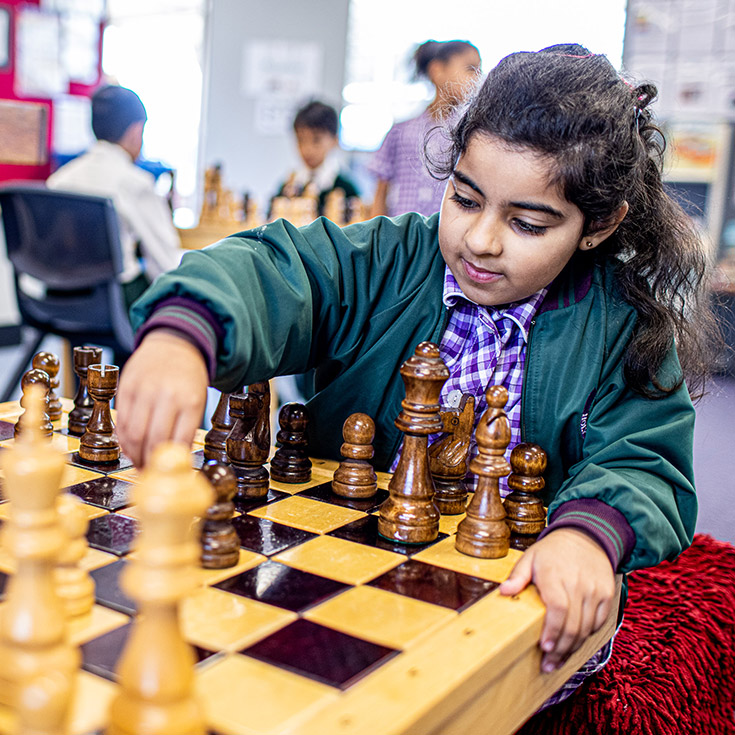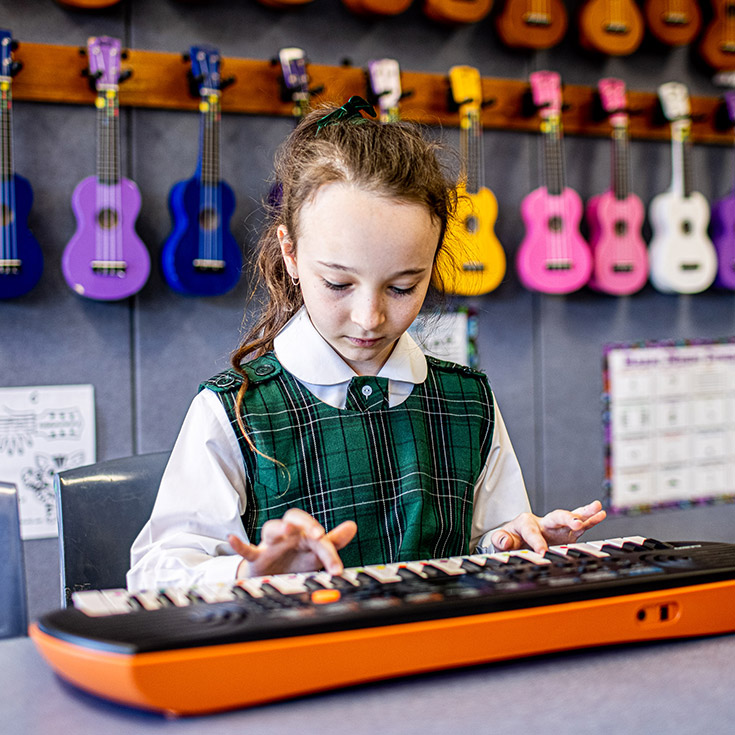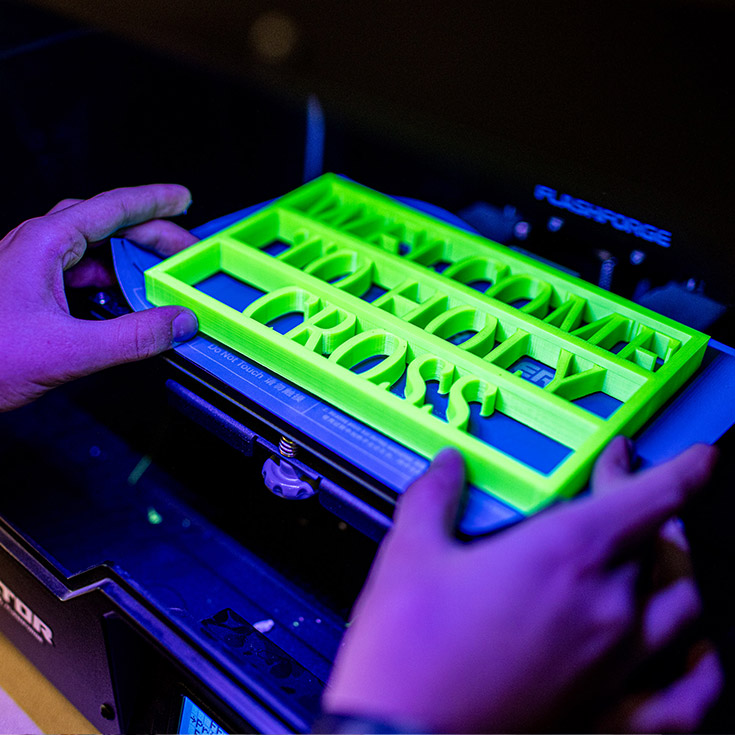 All our learning spaces are dynamic, agile spaces equipped with all the latest learning resources from technology such as iPads and laptops, robotics and electronics kits to write-on desks and interactive whiteboards.
This includes our Maker Space complete with 3D printer where students can tinker, design and create. Our kindy students learn to love school in a vibrant, stimulating environment that has plenty of space for learning through play.
Specialised areas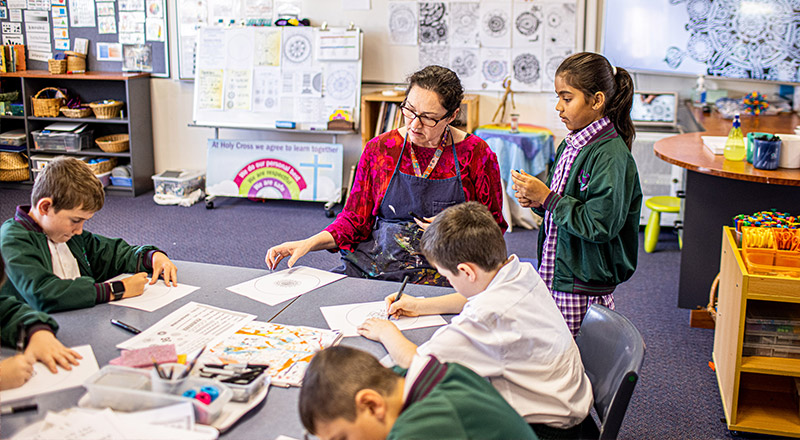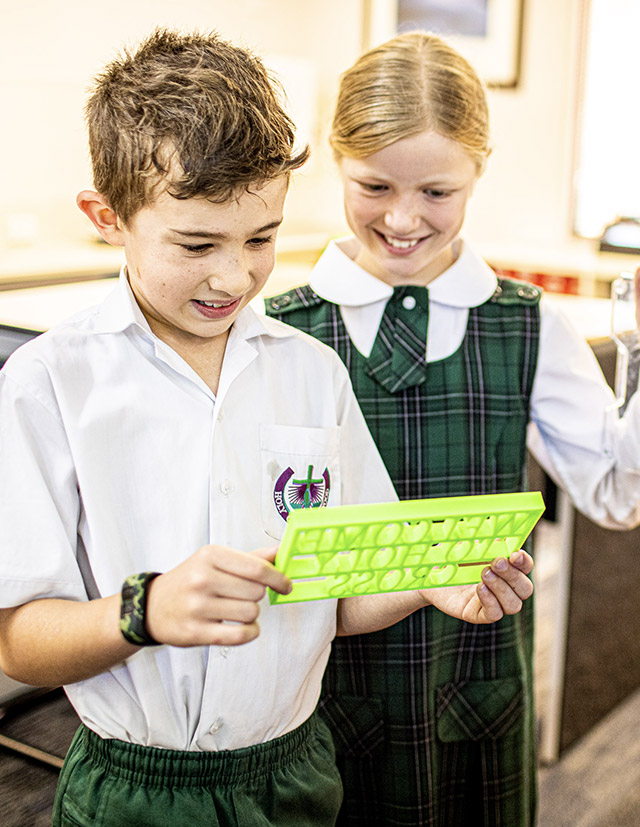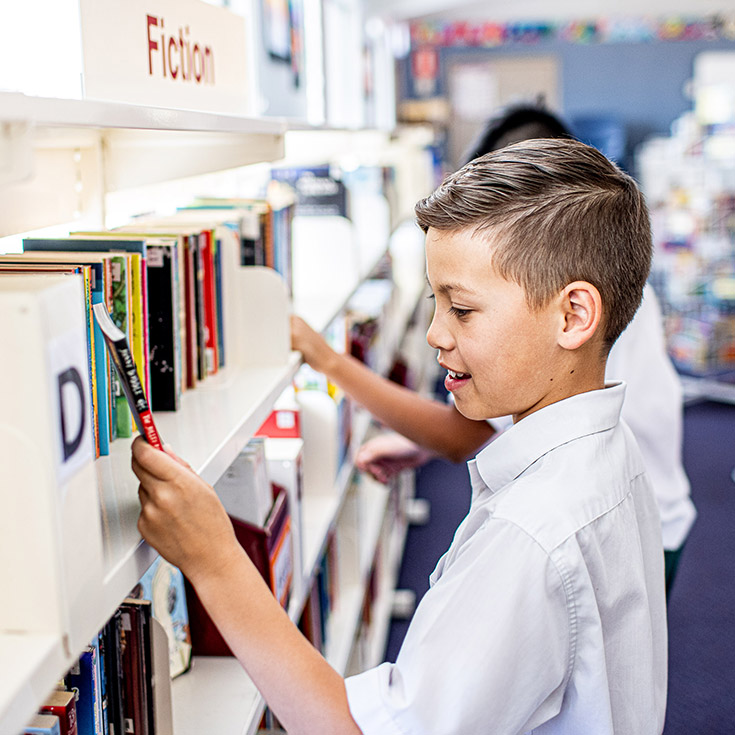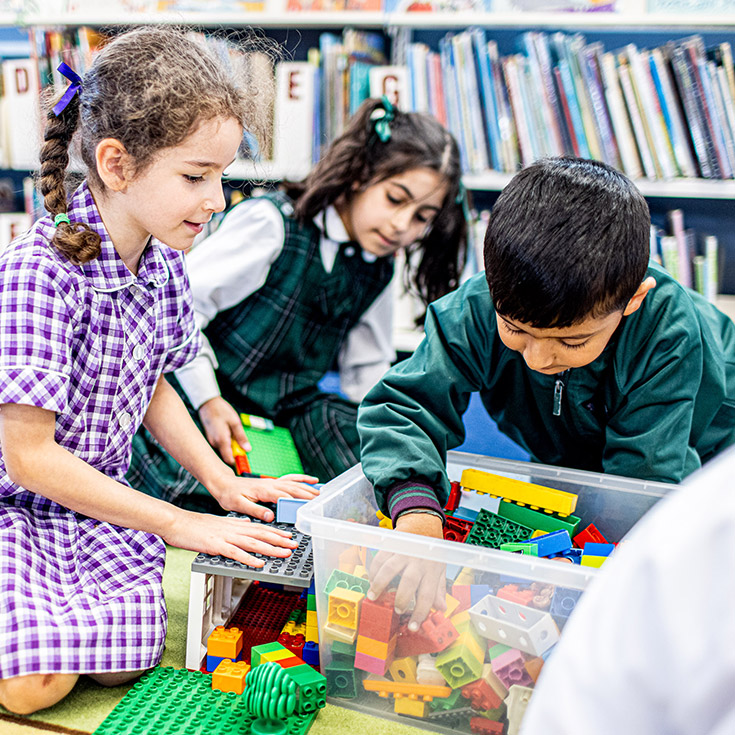 Our specialist visual arts teacher uses the dedicated art room to foster creativity in our students, exposing them to a wide range of mediums and artists.
Multi purpose learning centre
This spacious facility supports a range of school activities including celebrations, performances and music lessons.
Our library is a favourite for all students who use it for reading, games, craft activities. Every class visits at least weekly to borrow books and develop their love of reading.
Ambrose Early Years Learning and School Aged Care provides before and after school care for students in Years K-6 in a well resourced space located on the school grounds.
Outdoor areas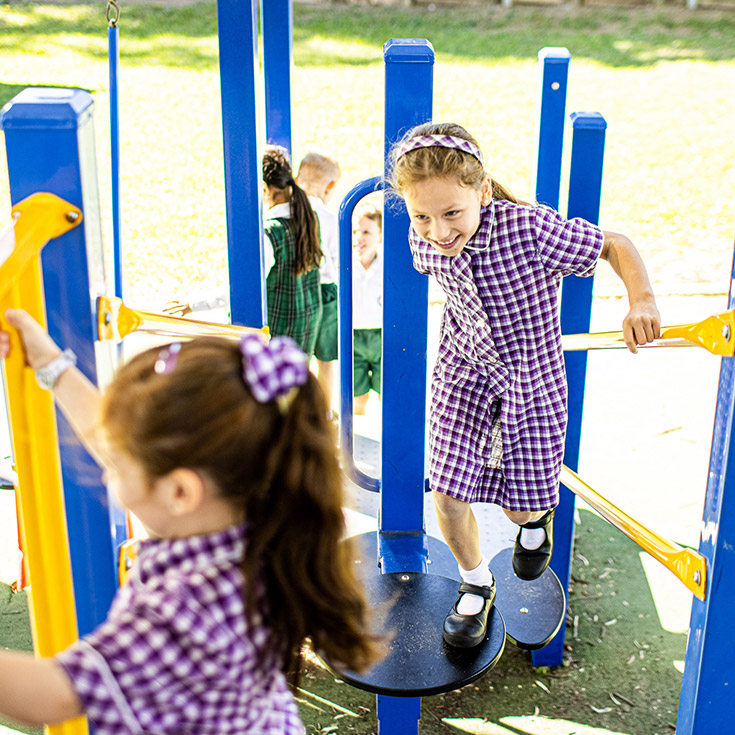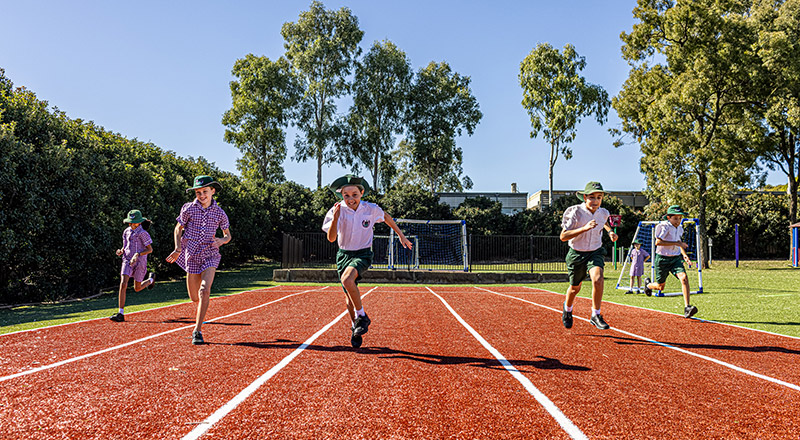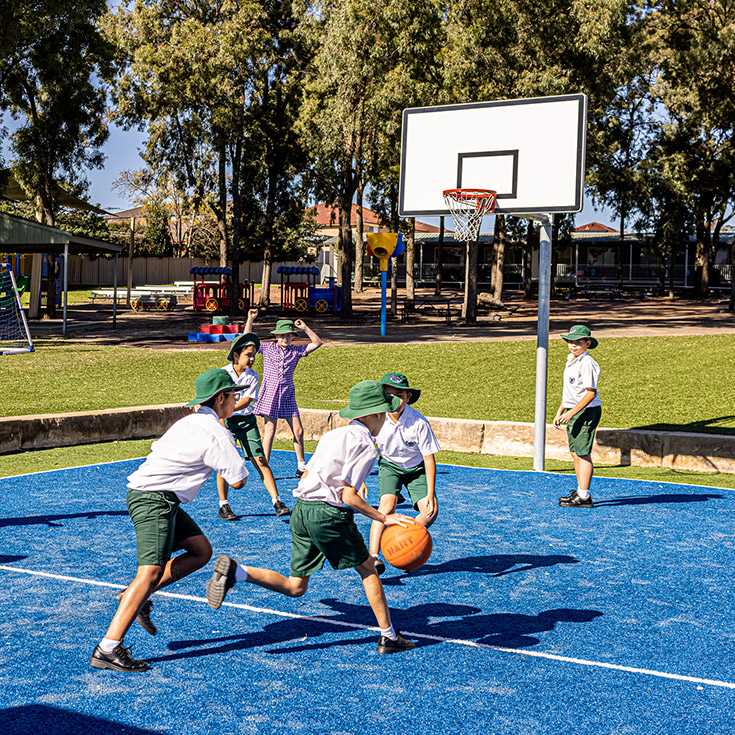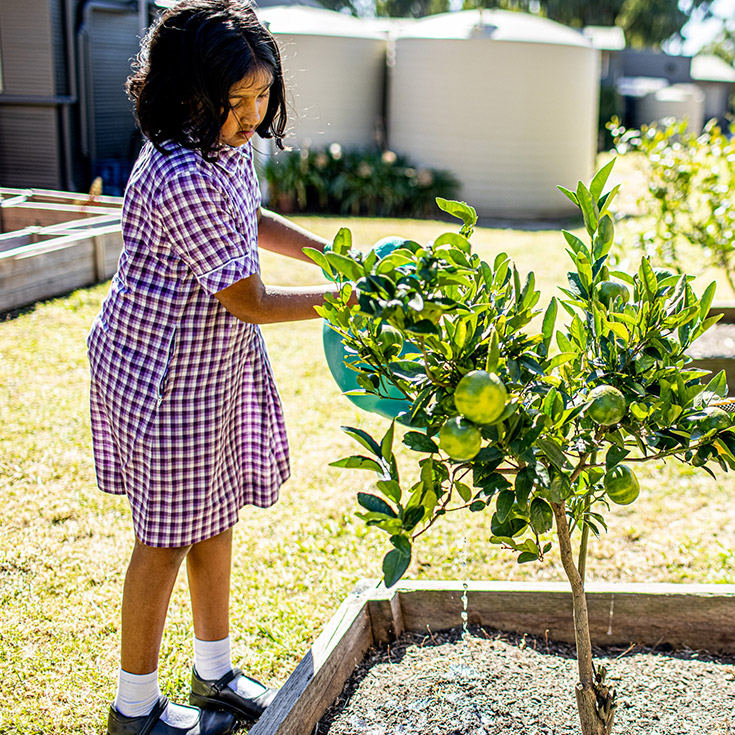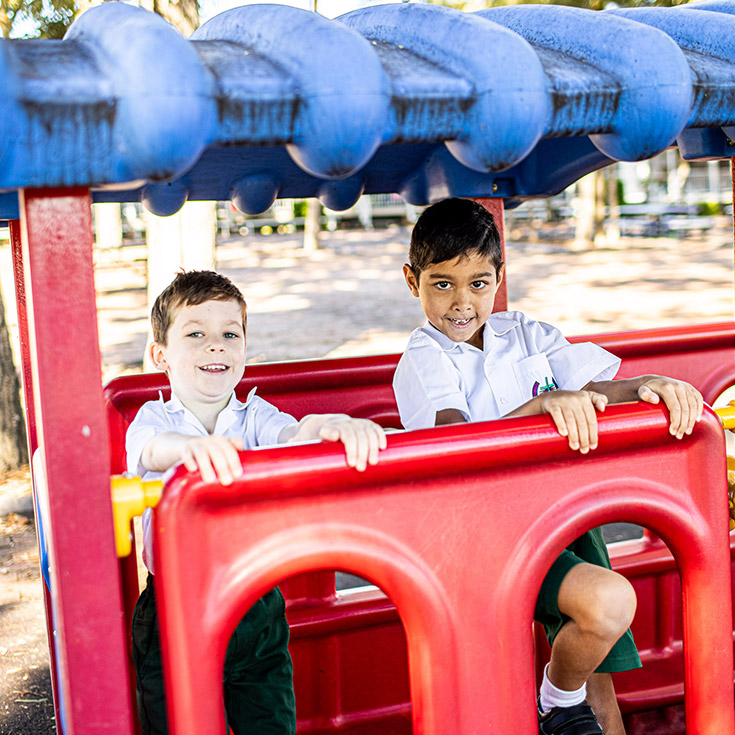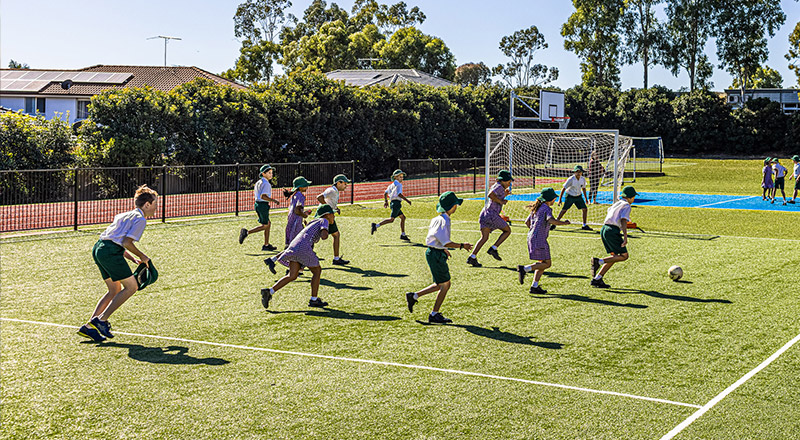 Students at Holy Cross also enjoy making the most of the school's outdoor areas.
These include:
full length basketball court on soft fall ground
artificial turf soccer fields
cubby house, slides and climbing equipment
handball courts
50m running track.
Our school also has a large covered outdoor learning area (COLA) providing space for all weather play and for activities such as our Dance Crew.
Visit Holy Cross today!
See for yourself why we're such a great place to learn.