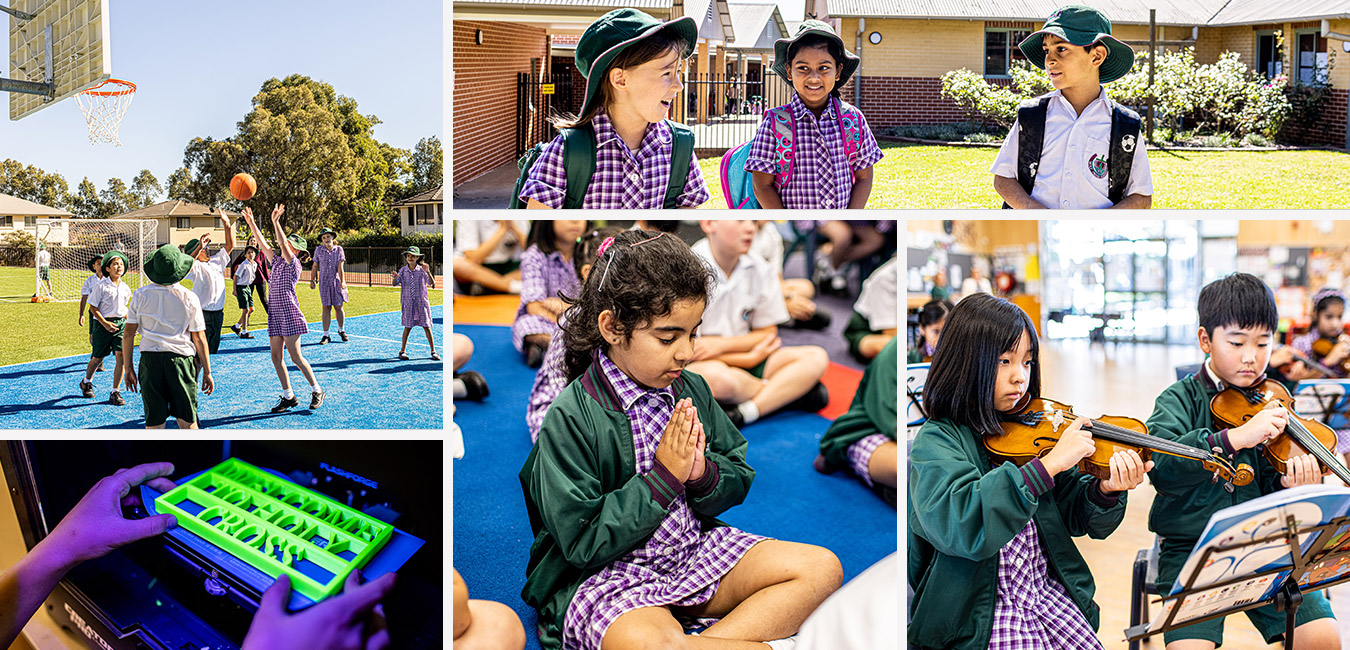 Holy Cross Primary endeavours to develop Christian leaders who will be an influence for good in society.
Our aim is to provide students with positive attitudes and a love of learning, so that they will be flexible, adaptable, lifelong learners.
---
We value:
a safe, secure learning environment - a place where there is freedom, love and respect for each individual
a Collaborative Culture
learning as a construction of meaning
a curriculum which is relevant, interesting and enjoyable -engaging children in reflection, risk taking, problem solving, decision making and creative thinking.
Our School Motto
Learning Together
---
Our History
Holy Cross officially began in 1999 with 36 children in Years K-2 and Catherine Allabyrne as the Foundation Principal.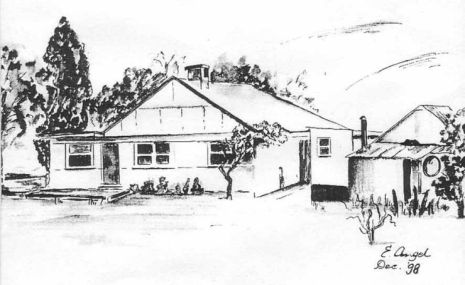 The school site in Meurants Lane, Glenwood, was not ready for the students to commence the school year, so the students travelled each day to St Bernadette's Primary at Lalor Park, where two demountable classrooms were used as a temporary learning space.
A few months later, the students were able to begin at the Meurants Lane property in Glenwood in their new classrooms and with a very large playground. In 2000, a strong relationship began to develop between the school and the wider parish, with the school being used as a parish centre, providing a prayer space for liturgies and other parish-based activities. That same year three more demountables were added to the school facilities as the school population increased to over 100. In 2001 the population grew to over 200 children, 20 staff, seven classrooms, an administration block and a library. New demountables arrived for 2002 and with 13 classes and 29 staff, the school community was assured of a busy, yet exciting year ahead.
2003 brought new highlights. The student population grew to 490, with 120 new Kindergarten children included and five new fulltime staff. It also saw the completion of Stage 4 of the building program. The 2004 school year began with 560 children and 20 classes, and new staff were welcomed to what was to be a rewarding and enriching year. At the end of 2004, Catherine Allabyrne, the Foundation Principal, retired and Leanne Nettleton was appointed as the new Principal beginning in 2005.
It was 2005 that saw the completion of Stage 5 of the building project. The facilities now included 14 permanent classrooms and seven demountable classrooms, a library, administration area, canteen and main storage area, and the covered outside learning area. Throughout 2006-2008, playground facilities were enhanced by the addition of outside play equipment – a train, large outdoor chessboard and a full size competition basketball court.
In 2015, there were 494 students enrolled at Holy Cross, with class groups from Kindergarten to Year 6. All of the classrooms onsite have now been refurbished, and support and promote learning in the 21st century. Interactive whiteboards have been installed in all the classrooms, and the learning spaces support digital learning with Mac and PC laptops integrated into all learning areas.
Holy Cross Primary continues, to this day, to be a provider of a high-quality 21st century learning community.
---
Our School Song
This Holy Cross by Andrew Chinn
This Holy Cross, this tree of life
A sign of love, of sacrifice
This Holy Cross is not the end
New life, new hope, a call to grow again
(1) This lonely cross on Calvary
Where Jesus died for you and me
But from this cross new life would come
When Jesus rose and called us to be one
(2) From this cross seeds of life were sewn
Like vines of one branch, they did grow
We are the vines of this tree
All joined in peace, in love and unity
(3) This cross it shines for all the world
A ray of hope, of God's living Word
This light it shines every day
A light of love, showing us the way
(4) Around this Holy Cross, we all stand
A circle of love, hand in hand
A circle of life, with room for all
Together as one we are called
---
We've been providing quality Catholic education for over 20 years
Contact us today to find out how to enrol!