I warmly welcome all families to Holy Cross Primary Glenwood. I invite you to enjoy discovering about our wonderful, caring, faith filled community on our website.
Holy Cross Primary is a quality co-educational Kindergarten to Year 6 Catholic school. We are part of the Catholic parish of St John XXIII Glenwood - Stanhope Gardens. Our commitment to our Catholic faith underpins everything we do and we work in partnership with families and our parish to deepen the faith life of our students.
The time your child will spend in primary school is a significant period in their life and the life of your family. At Holy Cross we provide our students with an exciting, dynamic and contemporary curriculum that provide a variety of educational activities catering for the diverse needs of all our students. Student wellbeing is an important factor in learning and our dedicated staff build positive relationships with their students and families within a happy, caring, engaging and innovative learning environment.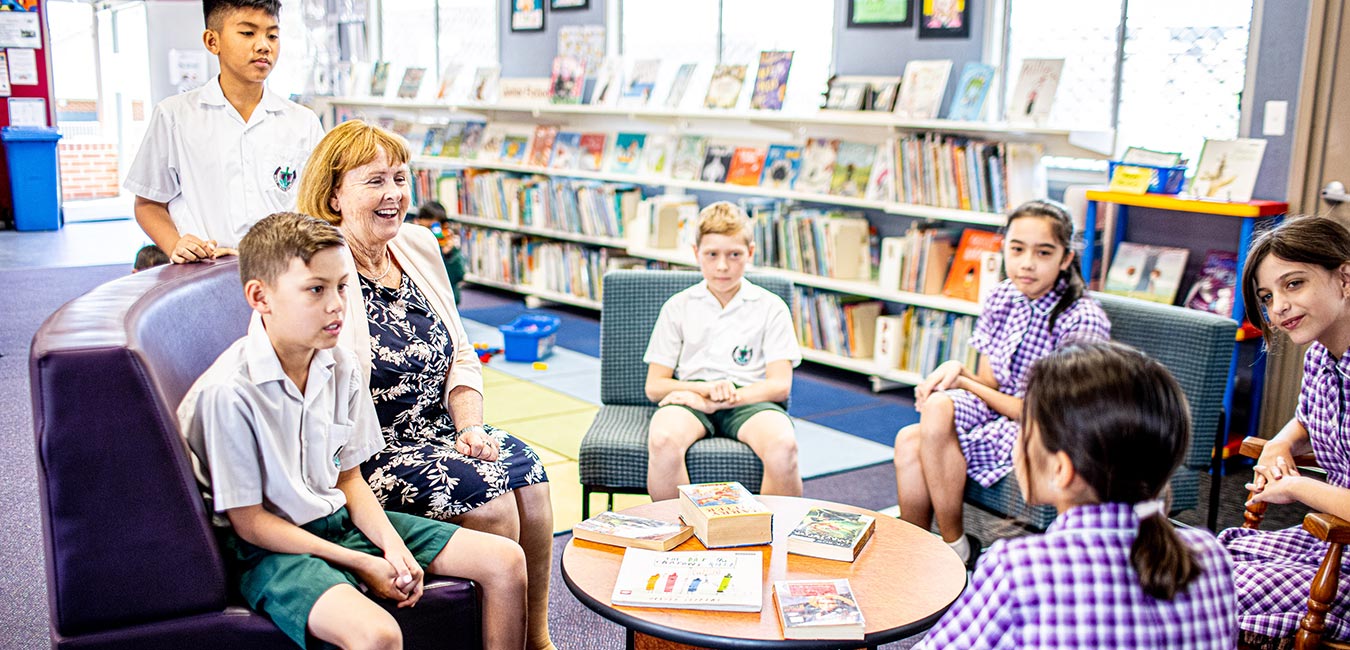 Our highly skilled teachers and well equipped facilities provide children with relevant and challenging learning opportunities that enable them to learn in a variety of ways. We teach our children that to be successful, now and in the future, we need to be:
Respectful
Lifelong learners
Excellent communicators
Creative thinkers
Problem solvers
Collaborative
Risk takers
Resilient
At Holy Cross we provide many extracurricular activities to support a well-rounded education for all students. With opportunities such as band, choir, dance, coding, art and many opportunities for representative sports just to name a few.
I look forward to meeting you in the near future.
I warmly welcome you to our school and invite you to join us on our learning journey, as we work in partnership with you to provide the best learning opportunities for your child. I look forward to getting to know your child and I trust that your relationship with our community will be a happy and positive one for your family. Enjoy browsing our website and visiting our Facebook page to learn more about Holy Cross Primary School.
Louise O'Donnell
Principal