At Holy Cross Primary we foster in students a strong sense of community and pride.
As a school, we work with families to ensure that our students wear their uniforms correctly and are suitably presented at all times. We believe that by encouraging students to take pride in themselves and their appearance, we are establishing important life skills, promoting self-esteem and a sense of belonging to our school community. It is important at a young age to develop a pride in appearance and the concept of appropriateness of dress and appearance to suit the occasion.
Students at Holy Cross are required to wear the correct school uniform every day and this includes their school hat. The sport uniform is only to be worn on designated sports days. This includes students only wearing predominantly white sports shoes with plain white socks free from any advertising logo.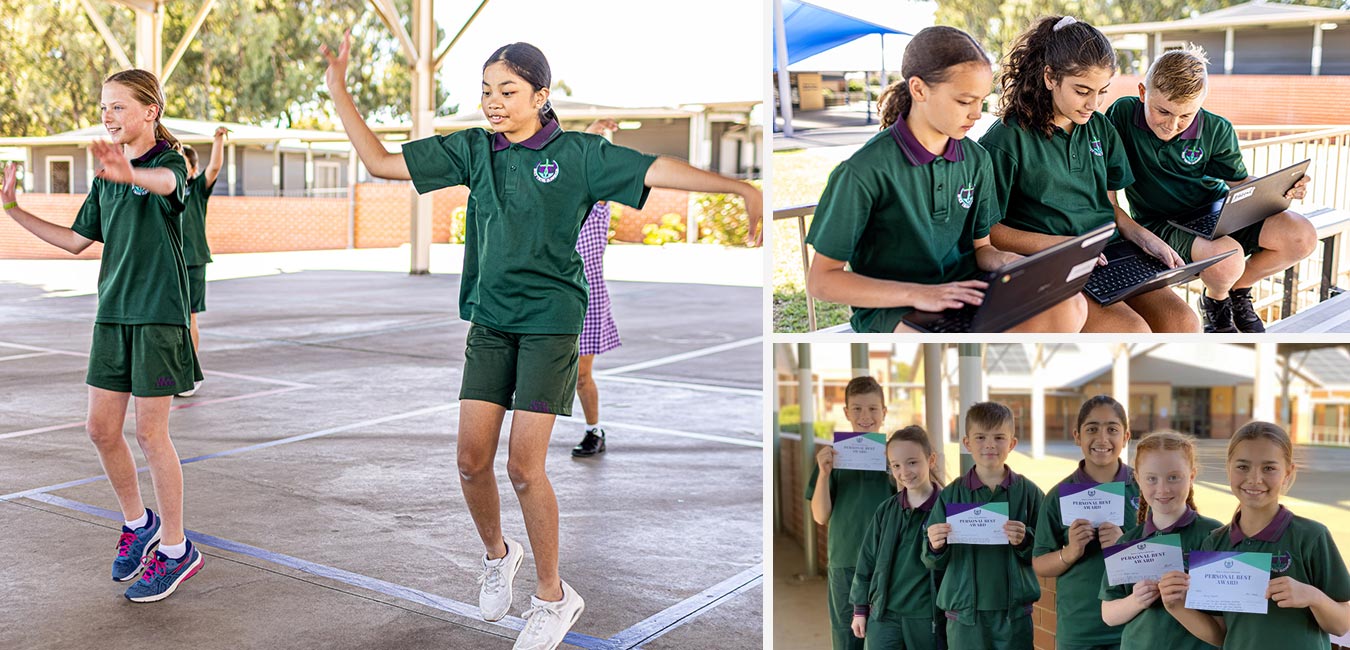 ---
Purchase of Uniforms
The School Uniform is purchased through Oz Fashions. Oz Fashions operates on Holy Cross' school grounds every Wednesday afternoon from 2.30pm - 4.00pm. Orders can be made via email at elle@ozfashions.com.au, or the Qkr! app or by contacting Elle on 0421 216 414.