At Holy Cross Primary we aim to provide students with positive attitudes and a love of learning, so that they will be flexible, adaptable lifelong learners.
Learning and teaching at Holy Cross recognises that children are individuals, each unique in regard to background, developmental level, and learning style. We aim to honour the development of the whole child with opportunities afforded for active inquiry learning and with freedom for students to represent their findings and knowledge in a variety of ways.
Our school is a place where curiosity, imagination and love of learning are treasured. We know schools should be places of wonder, exploration and endless possibilities. Our school is full of great teachers working together to meet your child's needs in spaces that are designed for up-to-date learning. There are places for students to work together and to work independently.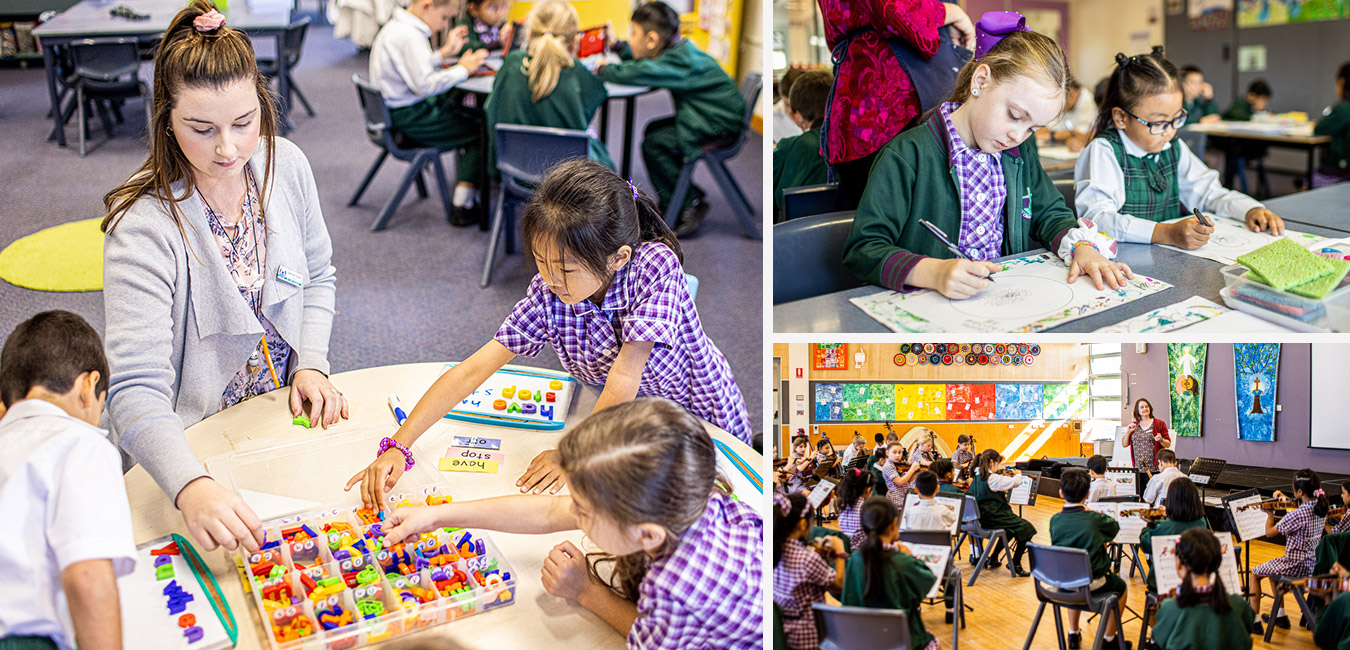 The key elements of our educational philosophy are:
a foundation based on the teachings of Christ
a partnership with home, parish and school
teaching and learning experiences that are both challenging and supportive
providing opportunities for problem solving and investigative and critical thinking
providing our students with clarity of purpose and reason for all tasks
providing opportunities for students to self assess and discuss their own learning
continual feedback cycles for learners and teachers
enriching the whole child (mind, body and heart)
---
Come and see learning in action at Holy Cross Glenwood!
We'd love a chance to show you how learning works for young people in our school. Our dedicated teachers plan the learning in detail to help each child do his or her best.