At Holy Cross Primary, students are given many opportunities to extend and challenge their learning.
This is achieved through a range of co-curricular activities, including:
iHelp
Premier's Reading Challenge
dance groups
Voice of Youth public speaking competition
ICAS competitions
sporting gala days
buddy and transition programs
choir
book club
keyboard and guitar lessons
art groups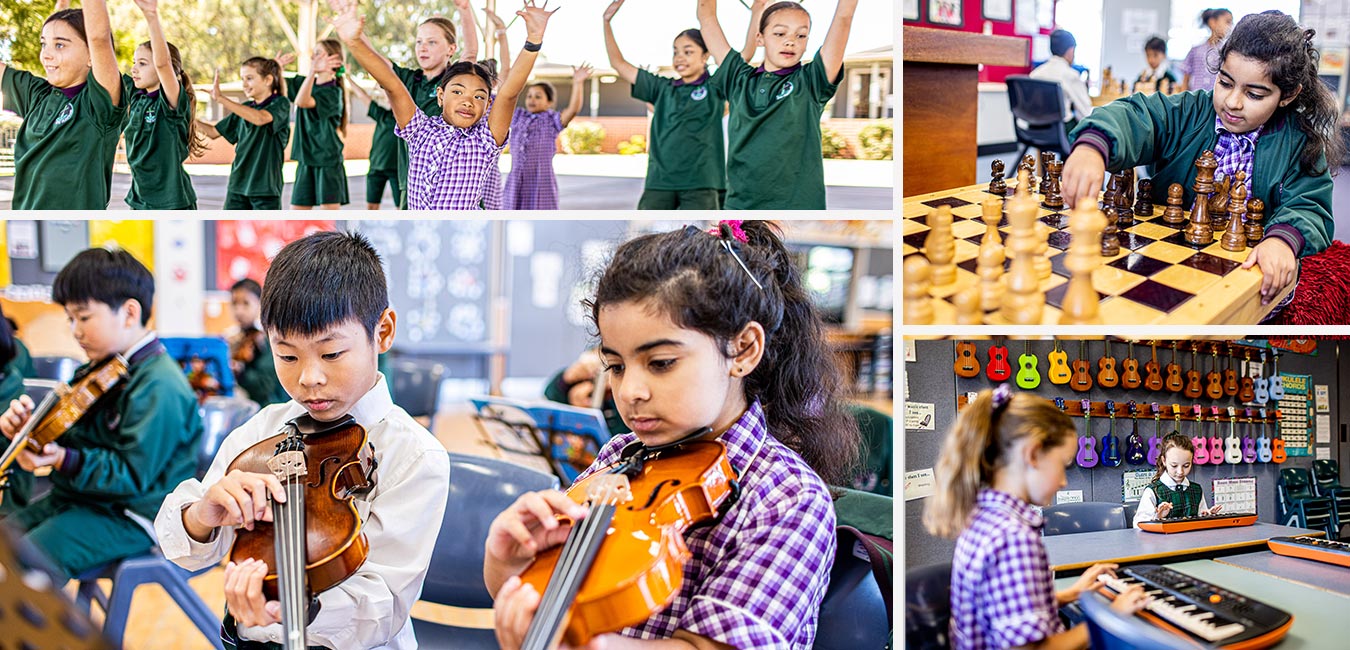 ---
Creative Arts
At Holy Cross we are passionate about fostering student creativity and imagination.
One opportunity to do this is through our Creative Arts teaching and learning programs. Each week our students are fortunate enough to visit the Creative Arts spaces in our school.
The visual art room is a place where the children come to explore a range of subject matter and use the elements of art to create and express themselves, while developing a range of skills and techniques. It is in the Art Room that children develop skills of visualisation, problem solving, perseverance and most of all, develop their creativity.
Click on the link below to see what each grade has been doing in the Art Room this year and if you click on 'Collaborative Projects' you can see highlights of projects we have all been involved in as a community. Enjoy!
See what our students are creating
---
Sport
At Holy Cross we also highlight the importance of physical education, and in sport our students compete in:
swimming
cross country
athletics
soccer
touch football
league tag
netball
basketball
Sport is a valued part of a school's curriculum, contributing to the development of the whole child by providing opportunities for social, physical, emotional and moral learning. Participation, enjoyment and skill development are the cornerstones of school sport. Representative pathways are also available through the Parramatta Diocese Catholic Primary School Sports Council.
Learn more about representative sport
---
Come and see learning in action at Holy Cross Glenwood!
We'd love a chance to show you how learning works for young people in our school. Our dedicated teachers plan the learning in detail to help each child do his or her best.
What We Offer
How to Enrol
Contact Us