The library at Holy Cross is a centre of learning and a shared learning environment for students, staff and families to enjoy.
It has a warm, welcoming atmosphere, with designated areas for research, leisure, integrated and interactive learning.
The library is well-resourced with books, magazines, on-line and electronic resources. Learning groups enjoy weekly library borrowing lessons, and literature and research enrichment activities. Parents are welcome to use these facilities with their children.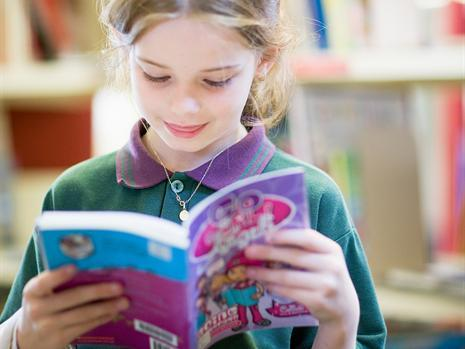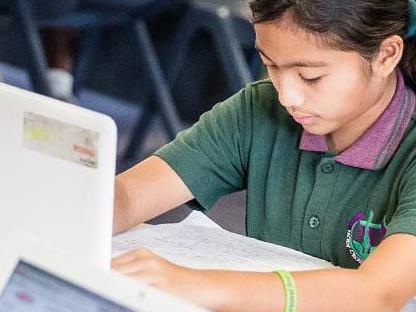 ---
elibrary
CSPD school libraries are physical and digital places of inquiry and reading.
eLibrary is the digital gateway to the range of quality online resources that encourage and enhance reading and support inquiry learning.
Access our elibrary
---
Come and see learning in action at Holy Cross Glenwood!
We'd love a chance to show you how learning works for young people in our school. Our dedicated teachers plan the learning in detail to help each child do his or her best.
What We Offer
How to Enrol
Contact Us