The role of the Catholic school
The overall aim of Catholic schooling is to accompany students and others as they come to appreciate the presence of Jesus, in our world and lives.
This powerful but gentle presence, gives hope for the future and purpose to life.
It gives us the capacity and motivation to live life fully, in peace – in Christ.
It is in the family that children experience a secure community of love and acceptance. It is in the family that children first experience the nature and personality of God. School is an extension of the family and seeks to carry on that which has already begun. The faith community consists of parish priest, deacon, school, staff, parents and students. The dignity of each person is of paramount importance in all areas of school life - because this is how the presence of Christ in our world becomes a reality for all.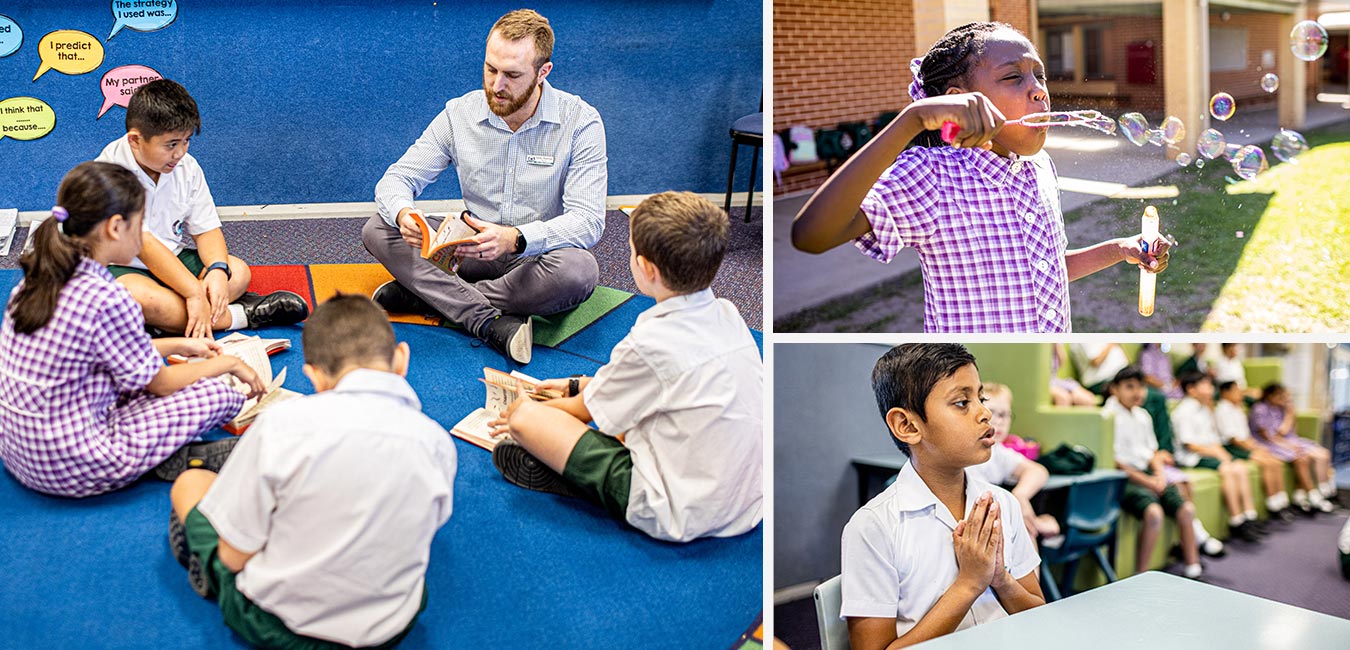 Religious Education
Religious Education at Holy Cross Primary is based on the Diocesan syllabus. It links into children's experiences, allowing for reflection and celebration.
Set topics are programmed for each grade level. They include sacramental topics, liturgical seasons and a particular theme to be covered throughout the year.
Prayer is an important part of our school and integrates the richness of the Gospel with the life of the community. Through prayer at a community, school, class and individual level, children are simply, actively and openly living the Christian life. Each class has daily prayer and children are encouraged, in all curriculum areas, to evaluate new knowledge and to relate it to the principles of Christian living.
---
Come and see learning in action at Holy Cross Glenwood!
We'd love a chance to show you how learning works for young people in our school. Our dedicated teachers plan the learning in detail to help each child do his or her best.
What We Offer
How to Enrol
Contact Us