August/September Catch-up
10 Sep 2020
What a busy month for Holy Cross Primary Glenwood!
This month we fare-welled our beloved Parish Priest, Father John. The school community also celebrated Grandparents Day, hosted a sausage sizzle and enjoyed a hilarious Crazy Hair day and Jersey Day. Some very inspired students crafted 1000 paper cranes, while Kindy and Year 4 learned all about Science and Physics!
---
Grandparents Day
To acknowledge the special role that grandparents play in our lives we invited all students to come to school dressed as a grandparent! The love and respect that our students have for their grandparents was extremely evident today and we say a huge thank you to all grandparents in our community for everything you do to support your children and grandchildren.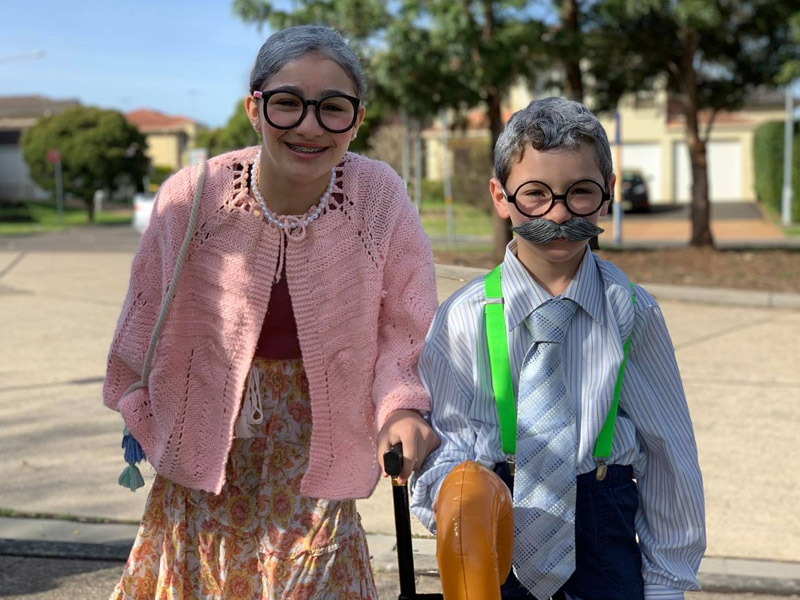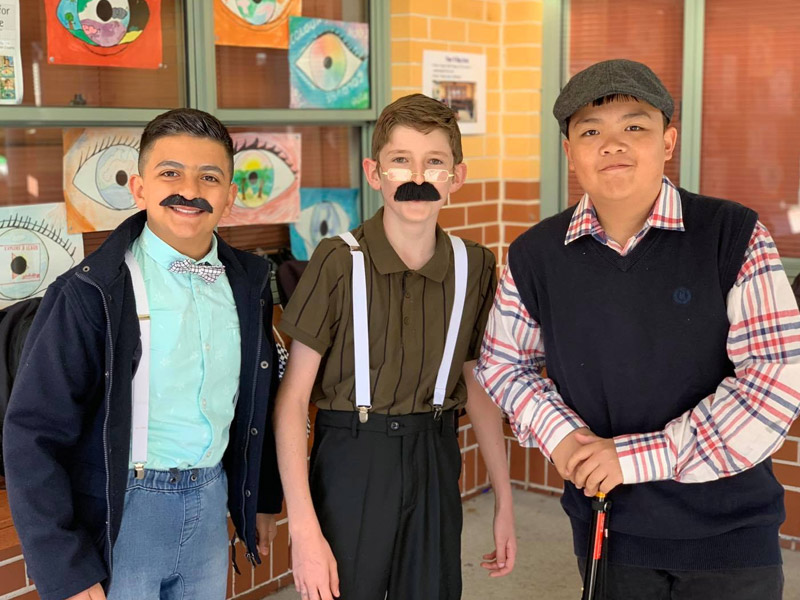 ---
Farewell to Father John
Sadly this week students and staff said farewell to our beloved Parish Priest Fr John. The students joined Fr John in a liturgy via Zoom before joining him under the COLA for a spread out guard of honour and some brief farewell messages. We sincerely thank Fr John for the way he has led our community over the past six years.
We are grateful for everything Father John has done for both this school and each and every student. He has helped us along our spiritual journey and has guided us with his wisdom and ever-expanding sense of humour. Father John has strengthened our faith and taught us how to truly be like Jesus by showing us through his example of compassion and love.
When Father John came to our parish all the way back in 2014, he gave us an example of how to live a prosperous life as a follower of Jesus. He enlightened us through his homilies and taught us to always believe and love everyone unconditionally. "Love the Lord your God with all your heart, with all your soul, and with all your strength." Father John has strongly encouraged us to do this and has motivated us to go out and spread Jesus' teachings throughout our school community and to our neighbours. His teachings have changed our perspective and the way we interpret mass in a fun, humorous but yet reverent and respectful way.
Father John is an extraordinary priest because of his selflessness, caring personality, optimistic point of view and his undeniable sense of humour. Father John will be greatly missed but never ever forgotten at Holy Cross.
His knowledge and guidance for our staff and students during this time has been exceptional. We wish him the absolute best in his new appointment in Katoomba.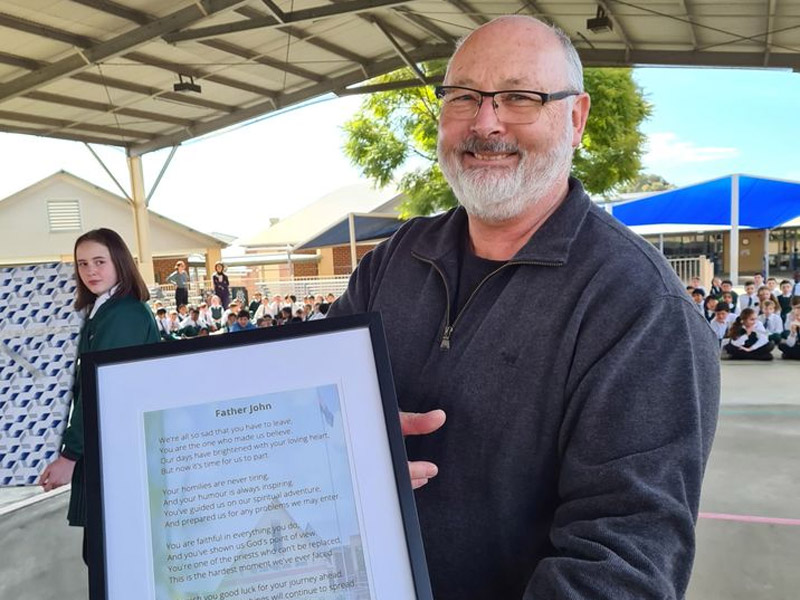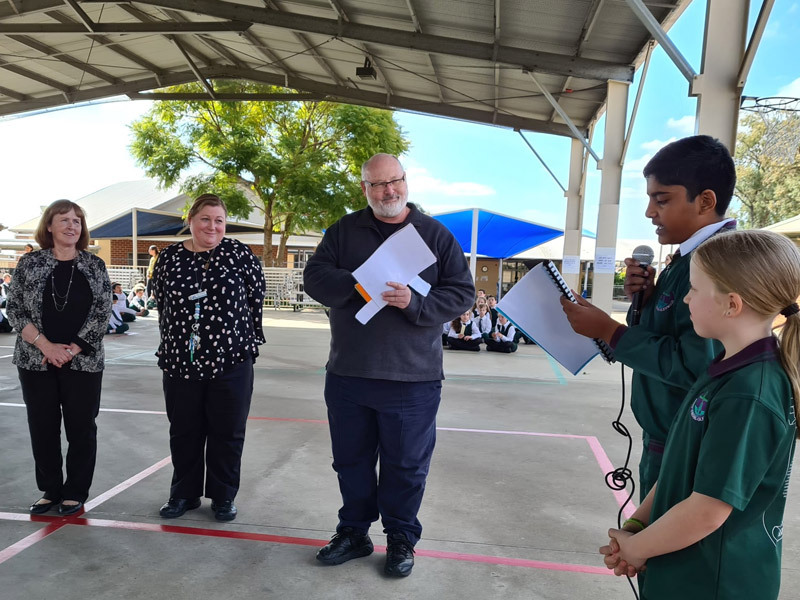 ---
National Science Week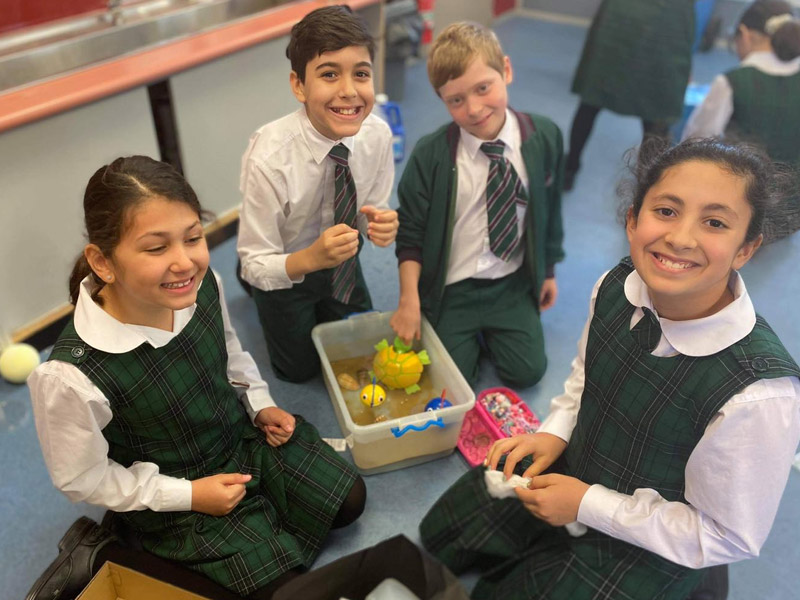 The 15th of August marked the start of National Science Week, the theme this year being innovation for the future of our oceans. To mark this occasion, Year 4 spent the last few days researching all about living and non living things within our oceans, with a particular focus on water pollution. They then designed their own underwater exhibits to showcase their understanding. Well Done year 4!
Fizzics Workshop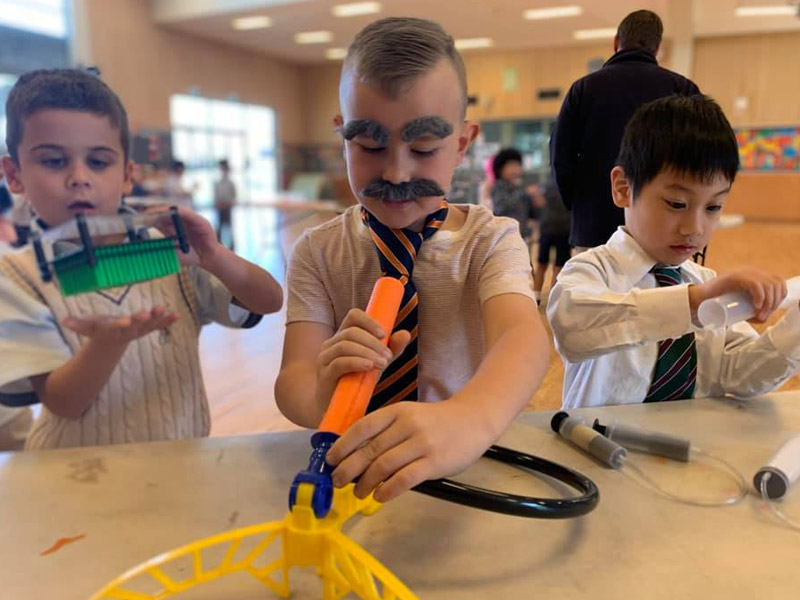 A big thanks to Mr Newsome and Fizzics Education for leading our Kindergarten students through Science workshops, exploring all about Forces!
Fizzics Education is one of Australia's leading science outreach providers of interactive science workshops and shows. They have been inspiring students to become passionate junior scientists since 2004
---
Every Friday is "Friday Fun!"
At Holy Cross we make learning fun for students, not only in the class but in every area of school life. Every Friday we up the fun factor even more with a range of crazy weekly activities that the students really enjoy.
Sausage Sizzle Friday!
Every Friday is "Friday Fun!". This week we held a sausage sizzle, which always proves very popular with the students. We cooked over 600 sausages for our school community!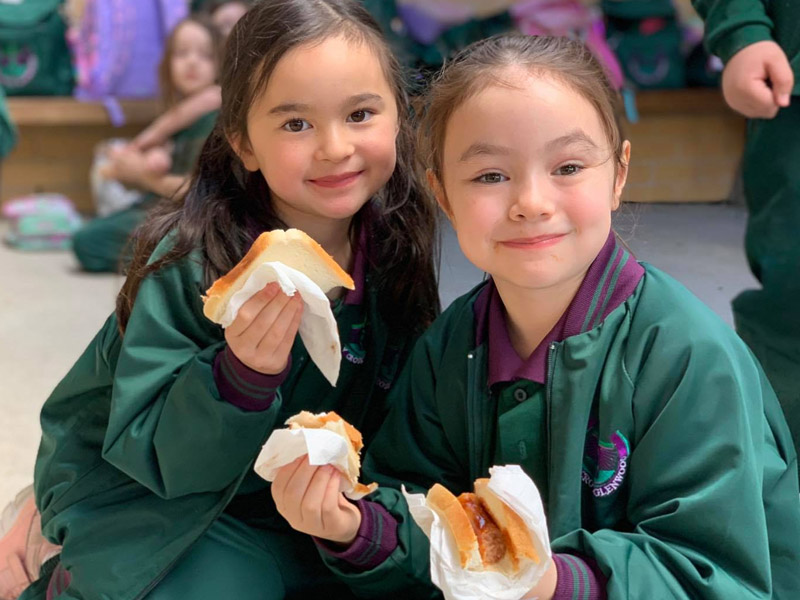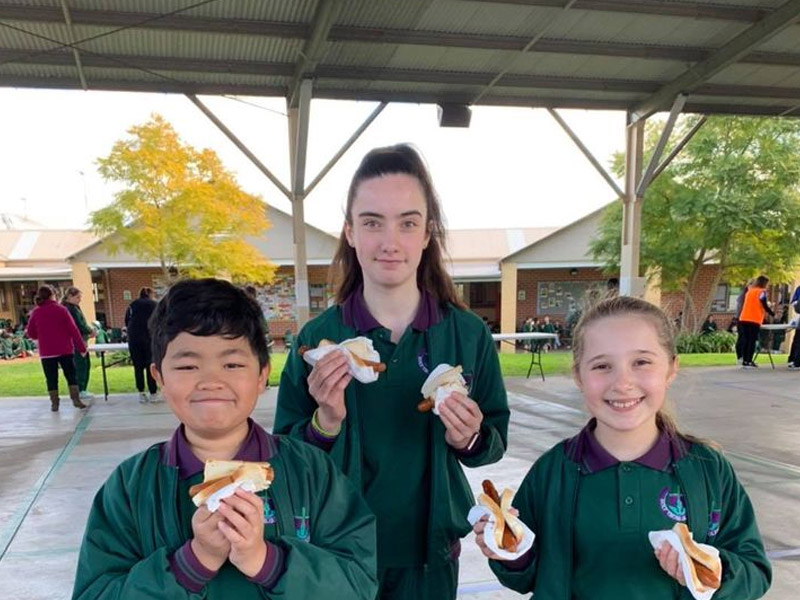 Crazy Hair Day
On Friday the 4th of September students were encouraged to come to school with crazy hair styles for the day.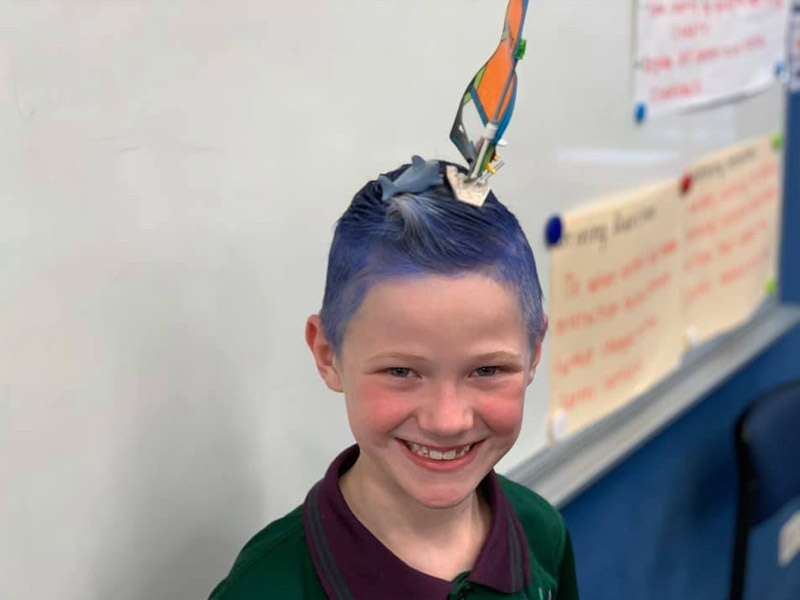 Jersey Day
The previous week all students were encouraged to wear their favourite sports team Jersey or colors to school.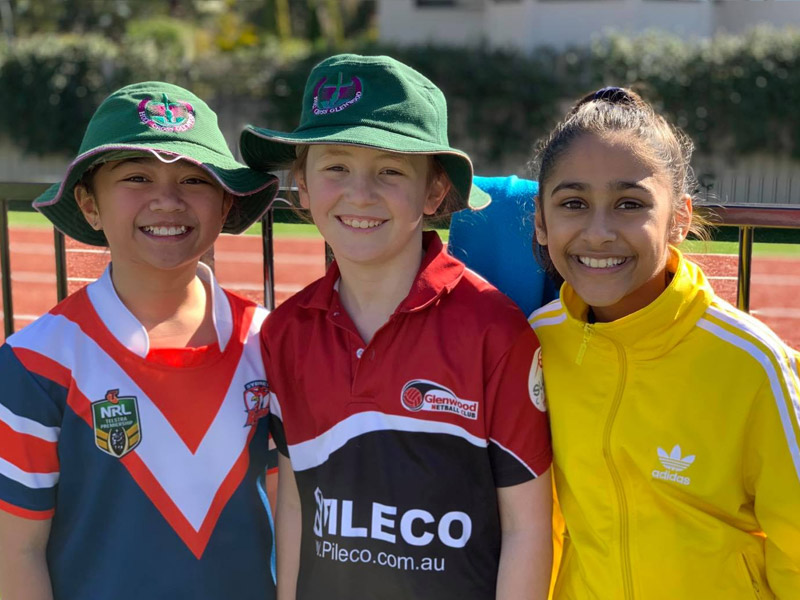 ---
Paper Cranes
Inspired by the book 'Sadako and the Thousand Paper Cranes' our students have created over 1000 paper cranes, each containing their hopes and prayers for the future. These symbols of peace and harmony now fill our Art room with pride.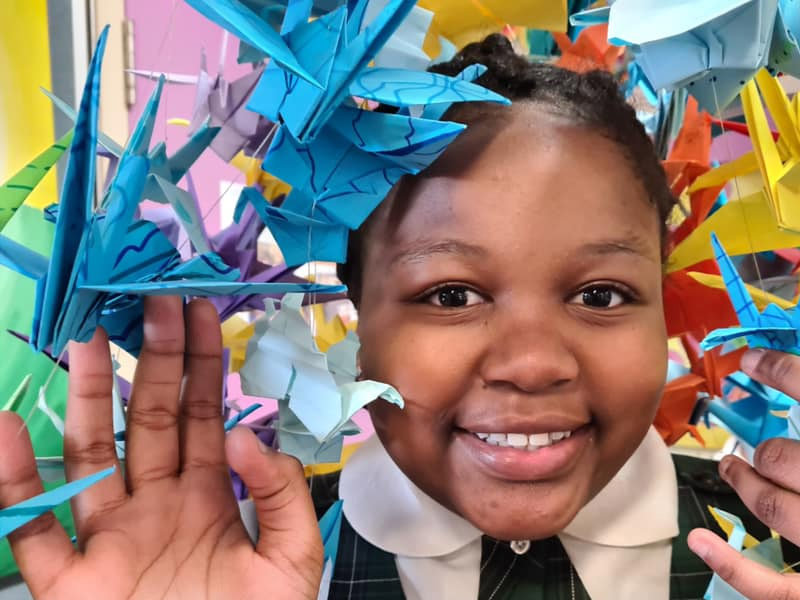 Facebook
23 Nov 2023

Congratulations to these students who received Gold and Platinum awards for their ongoing participation in the Premiers Reading Challenge 📚📖

23 Nov 2023

Congratulations to all of our students who received Personal Best and PBS4L awards this morning 👏