Glenwood students' heart-warming support for refugees
12 Jul 2022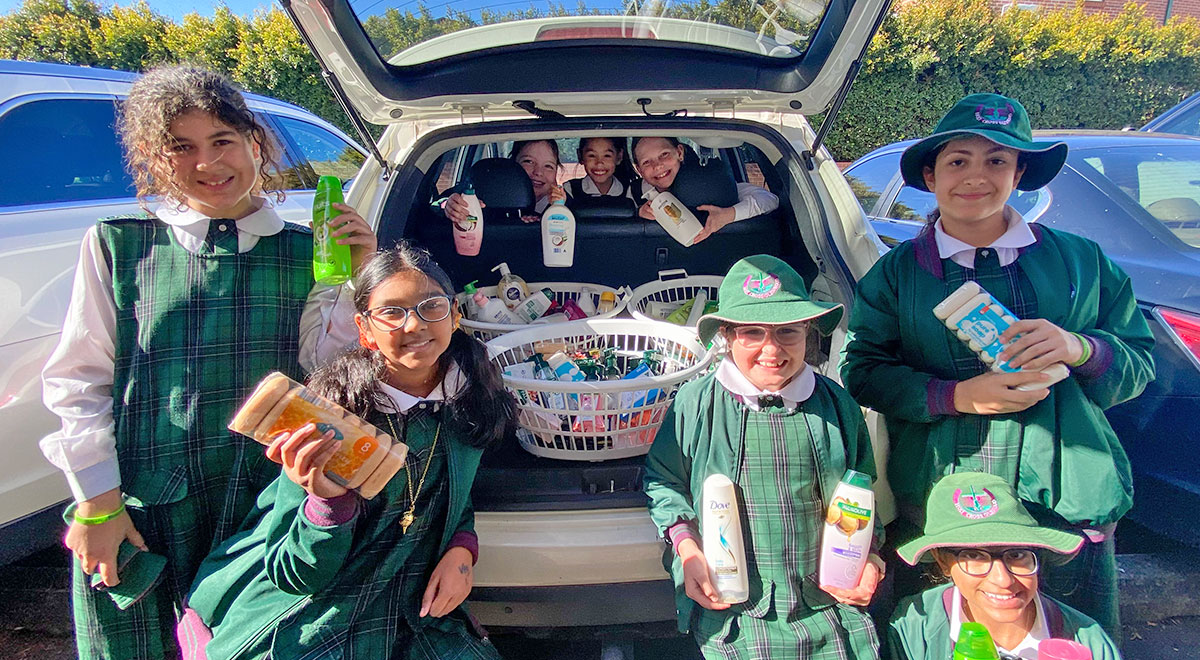 Amid the backdrop of the war in the Ukraine which has displaced so many families, the school community at Holy Cross Primary Glenwood has come together to support refugees through a series of special events during Refugee Week.
The school hosted a 'Fresh Start' donations appeal, wrote cards with kindness messages, held 'Share a Meal, Share a Story' sessions and enjoyed a presentation from staff and refugees linked to SydWest Multicultural Services, all part of an effort to educate students about refugees.
The events were organised by Grace Pielago, Holy Cross Primary Glenwood Diversity Team Learning Support teacher, and the school's iHelp social justice group.
"Grace and the iHelp team created some wonderful learning experiences for our students and parent community," said Principal Louise O'Donnell. "With what's happening in the Ukraine and other countries impacted by conflict, these events help build up our understanding of the challenges that refugees have faced leaving their birth country and settling into a new community."
The week began with a special visit by SydneyWest Multicultural Services which gave a series of talks about the work they do to help refugees in the community. One of their clients also came to share her story about fleeing Afghanistan and coming to Australia.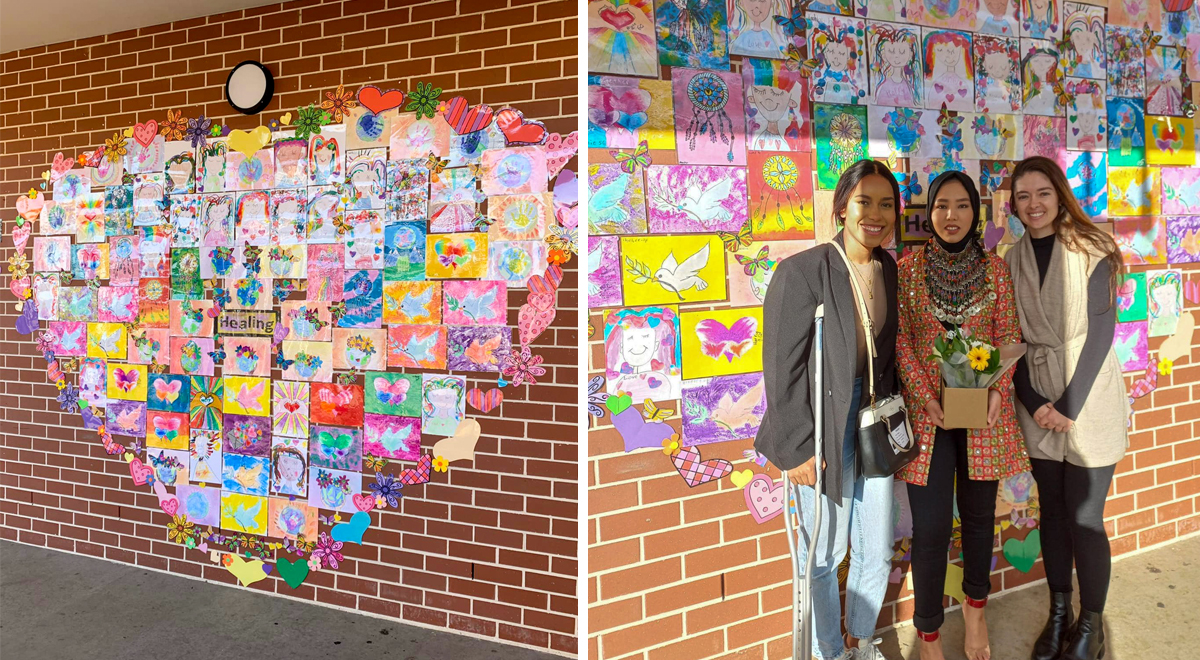 "It was really moving to hear her story and hear about the struggles of leaving everything behind and beginning a new life in Australia," said Grace. "The students were drawn to her story and inspired by her courage, hard work and resilience."
"She had to learn a different language so she could make new friends," said Year 4 student Jada. "That would've been so hard, but she learned quite quickly and now she's studying to be a lawyer to help others like her."
The 'Fresh Start' Refugee Appeal was run in support of Jesuit Refugee Services (JRS) and saw the school community donate a huge collection of toiletries for refugee families.
"We had a great response to this appeal that we needed three cars to transport all the items," said Grace."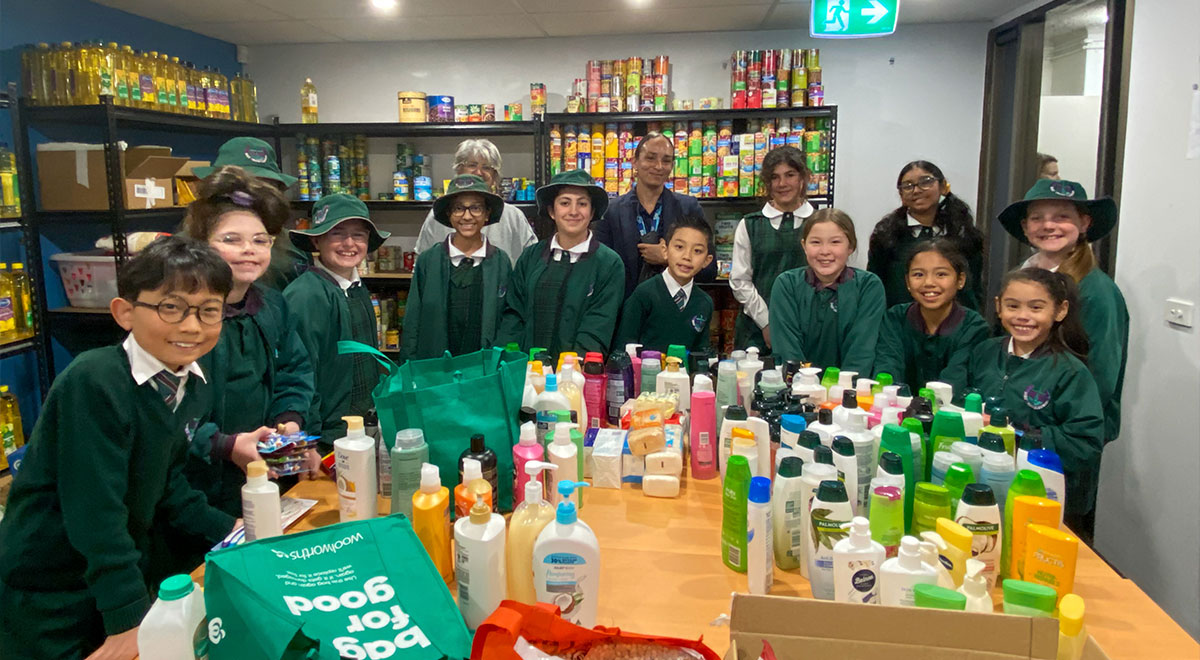 Teachers and students from the iHelp group drove the donations to the JRS Parramatta donation bank and were shown around the facility and told how the donations help refugees and how they're distributed to them.
"I thought it was going to be like a big warehouse or supermarket," said Jordana (Year 5). "But they were much smaller rooms with shelves and freezers full of donated items."
Students learned more about refugees through reading picture books and watching short videos and especially enjoyed utilising time during their Art classes to create cards for refugee families.
Students designed, illustrated and wrote touching messages of support. A group of Year 6 leaders ended up delivering more than 200 cards to SydWest Multicultural Services in Blacktown.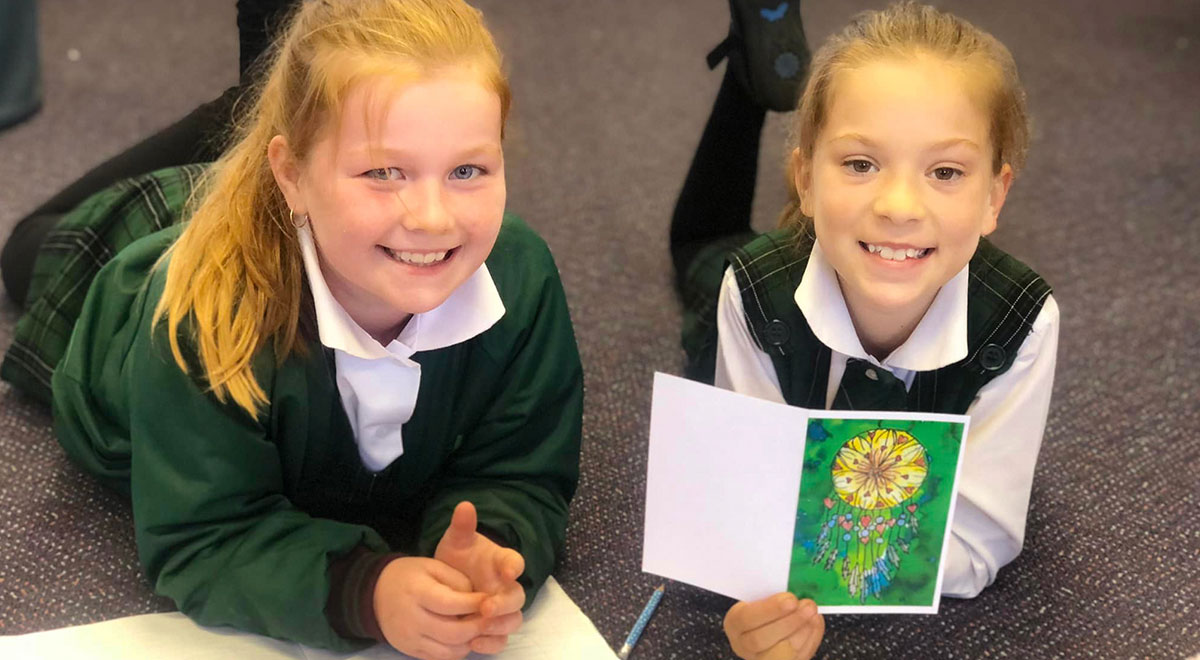 "I enjoyed writing nice messages on the cards," said Maddison (Year 3). "It made me feel good knowing that it was actually going to be read by refugee families in our community and that these cards will make them happy."
"Bronwyn, Ruth and Ahmed from SydWest were very touched by all our efforts with the cards and said they will hand them out to their refugee clients in our western Sydney community," added Grace.
A week of learning was completed with the special 'Share a Meal, Share a Story' event.
"The youth workers (Bronwyn and Ruth) from SydWest Multicultural Services told us some ways we could help refugees and asylum seekers by helping them feel welcomed and give them a sense of belonging," explained Grace. "We can do this by learning more about their culture, eating their food and listening to their stories."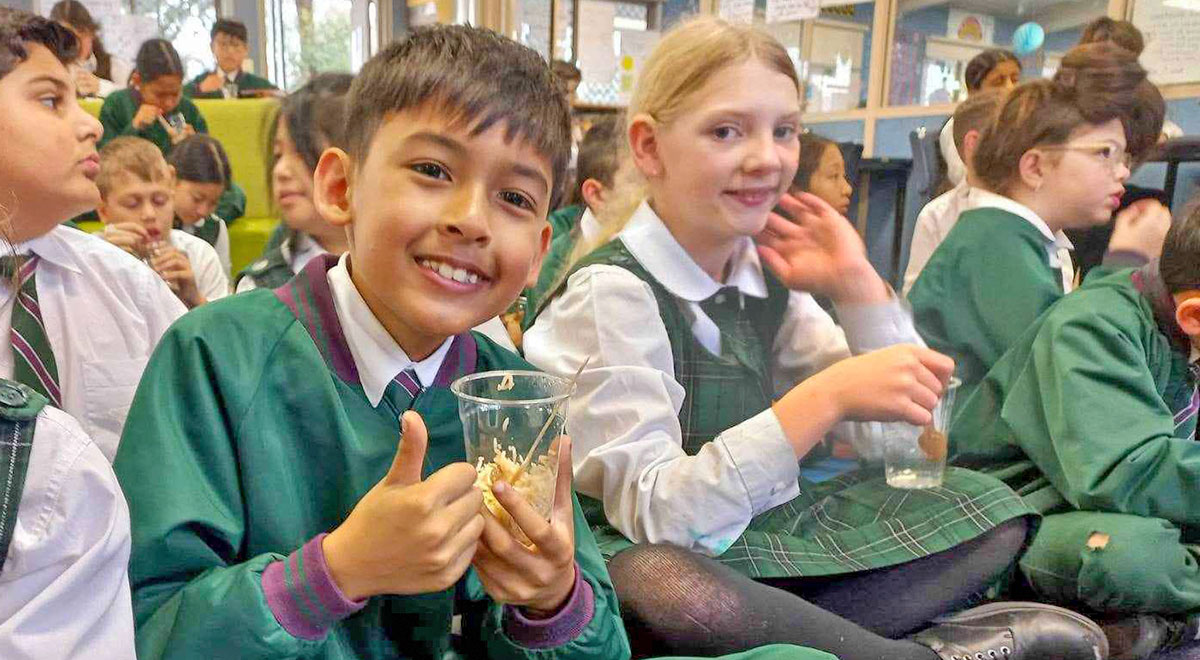 With the help of some teachers and parent helpers, students enjoyed trying tasty Afgani Pulao rice, while watching some videos of young people sharing their stories about their journey as a refugee and what it's like living in a refugee camp
"It was so yummy, I wanted more!" said Jean Paul (Year 2). "I liked learning about the refugees. Some of the kids were the same age as us."
Facebook
23 Nov 2023

Congratulations to these students who received Gold and Platinum awards for their ongoing participation in the Premiers Reading Challenge 📚📖

23 Nov 2023

Congratulations to all of our students who received Personal Best and PBS4L awards this morning 👏