Science comes alive at Holy Cross Glenwood
07 May 2018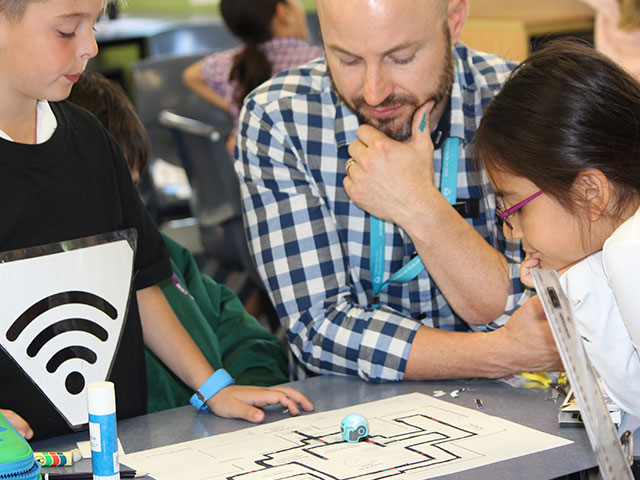 Teacher Educator Chris McGuire observes Year 4 Students programming mini robots called 'Ozobots"
Discovering fossils in the sand, learning about pendulum painting, building bridges for chariots to cross and mini robots were all part of Holy Cross Primary Glenwood's start to the new school term.
The school was a hive of activity when it held its Science Day on day 1 of Term 2. Holy Cross Principal Marina Hardy said the school held a Science Day this year to help launch its new iHUB.
"The iHUB is a new special learning environment the entire school community will be able to use to think, explore and challenge themselves,'' Ms Hardy said.
"The students at Holy Cross thrive on challenges that enable them to be engaged in complex problem solving, critical thinking and opportunities to share and reflect on their ideas and thinking with each other and their teachers.''
That was exactly what students got to do during their Science Day with Kindergarten digging for dinosaurs, Year 1 building bridges for Year 2's chariots to cross, while Year 3 learnt about the process of filtering water.
Meanwhile, Year 4 learnt about pendulum painting and used word coding on their Ozobots to create tour guides of the school's new iHUB.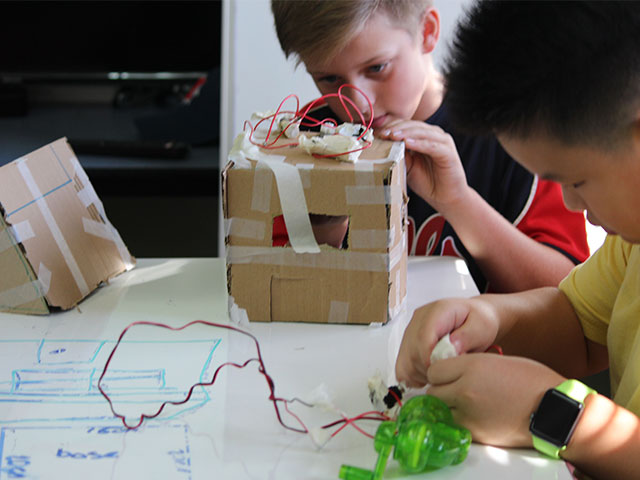 Year 5 students created houses complete with circuitry for the installation of lights and fans, while some Year 6 students used 'Makey Makey' kits to create musical instruments. Other students created a jingle for the iHUB using the Ableton Push devices.
Literacy Support teacher Lynette Wilson said the Kindergarten students were given the task of finding fossils in a sand pit, which had been set-up in a grid. This allowed the students to write the coordinates in their science books and then research the fossil to find out what dinosaur it represented.
Teacher Educators Peter Blanch and Kelly Jawerth said they loved all the positive energy throughout the classrooms and seeing the students so engaged in their different activities.
"It is great to see the students have so much energy towards the projects they are working on,'' Mr Blanch said.
"They are showing they want to do their work and are choosing the path they want to take to learn about their project.
"What I love seeing is when students have an 'aha moment'. That is when you know, they have really engaged in their learning."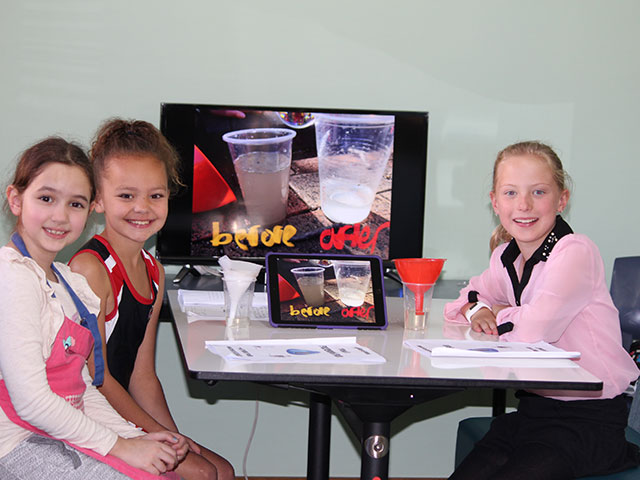 Year 3 students Brayden Walton, Amelia Tofts and Alex Carter worked together on their water filter project and found working as a team a bit of a challenge at times, but were happy to report back to Ms Hardy what they learnt doing their project.
To cap the day off, students presented their projects to a captivated parent and teacher audience with Year 4's Ozobot tour guide being one of the most popular presentations, along with getting the chance to listen to Year 6's musical jingle.
Facebook
23 Nov 2023

Congratulations to these students who received Gold and Platinum awards for their ongoing participation in the Premiers Reading Challenge 📚📖

23 Nov 2023

Congratulations to all of our students who received Personal Best and PBS4L awards this morning 👏