Team Infinity from Holy Cross eye Australia Lego title
08 Dec 2017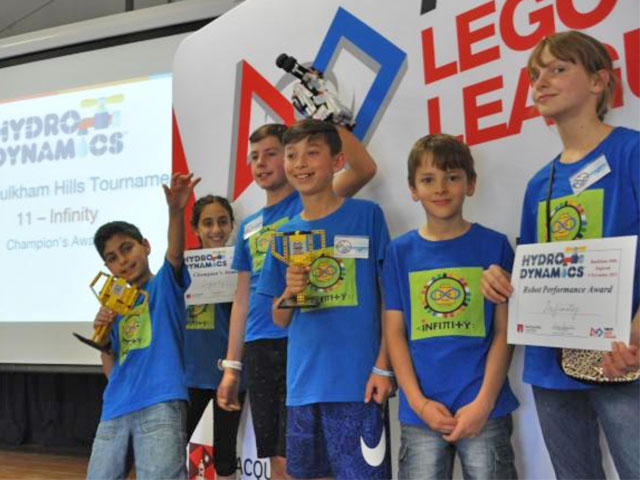 Team Infinity's Radin Gharavi, Dana Gharavi, James Hanlon, Maverick Phoonsiri, Eric Burakowski and Ella Burakowski receiving the trophy.
TEAM Infinity from Holy Cross recently competed in their second successive FIRST LEGO League national championships at Macquarie University on December 2, catching the eye with their ban the plastic bottle project.
The team finished 13th out of 68 in the Robot Game, were awarded 2nd Place for Gracious Professionalism and have had their work recognised in Parliament.
Team Infinity won the 2017 FIRST (For Inspiration & Recognition of Science & Technology) Baulkham Hills regional tournament on November 9, the second year they have taken out the title.
Team Infinity, made of six talented and motivated primary school students, won the Robot Performance Award and the Champion's Award, winning nomination for the nationals.
The winning team, Radin and Dana Gharavi (Matthew Pearce Public School), Ella and Eric Burakowski (Holy Cross Primary School, Glenwood), Maverick Phoonsiri and James Hanlon (Castle Hill Public School), were expertly guided by coach Aram Vatanpour, who holds a master degree in mathematics from University of NSW.
"It is more than robotics and programming, it is fun and the skills they learn will last a lifetime, such as problem solving, teamwork and gracious professionalism," Mrs Vatanpour said.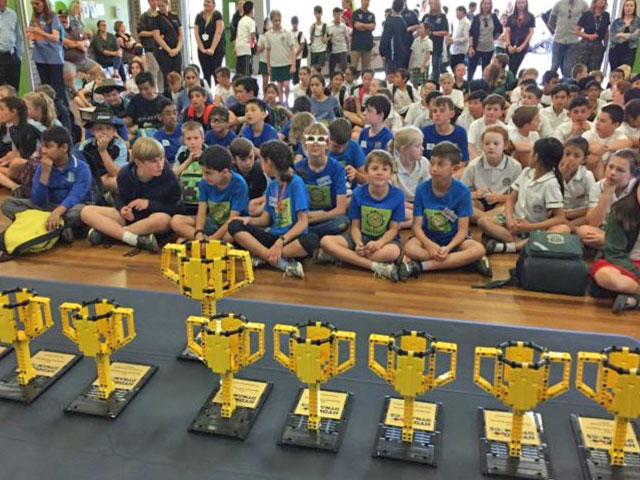 In the competition, teams build Lego-based robots and develop research projects based on a real-world challenge which changes annually.
"Besides robotic design, the team were required to research a problem regarding water, find new or existing solutions, and to share their knowledge and ideas with the community," Mrs Vatanpour said.
Team Infinity has been trying to reach out to organisations (who are the main consumer of plastic water bottles), sharing their concerns and alternative solutions such as using portable water stations from Sydney Water which are free to hire.
See Michelle Rowland's comments in Parliament regarding Holy Cross students' efforts to ban plastic bottles
See the recent article in The Daily Telegraph about Team Infinity
Facebook
23 Nov 2023

Congratulations to these students who received Gold and Platinum awards for their ongoing participation in the Premiers Reading Challenge 📚📖

23 Nov 2023

Congratulations to all of our students who received Personal Best and PBS4L awards this morning 👏