Young minds come up with improvement ideas for their community
12 Mar 2018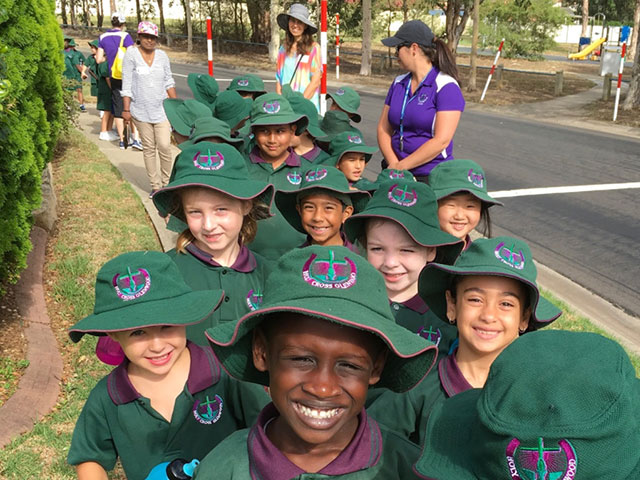 A walk around the Glenwood community by Year 1 Holy Cross Primary Glenwood students saw them come up with big ideas on how they could improve a local reserve and shopping centre.
As part of the Year 1 students Science project 'Places and Spaces', the students went out for a walk to Alwyn Lindfield Reserve and Glenwood Woolworths to discover the purposes of these places and how they could improve their design.
They then went back into their classrooms and worked collaboratively in their Science teams to choose a place from those they had visited which needed to be improved.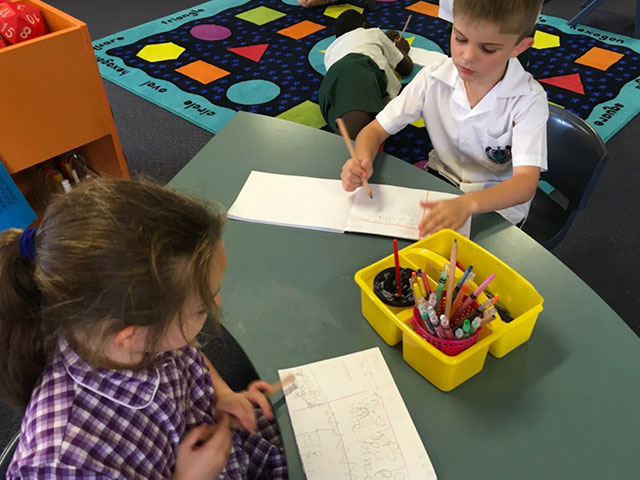 Firstly they explained why it needed to be improved. Then they set about planning and designing what their new place would look like.
The teamwork continued when the students held a project day where they brought in recycled materials to create a 3D model of their improved place.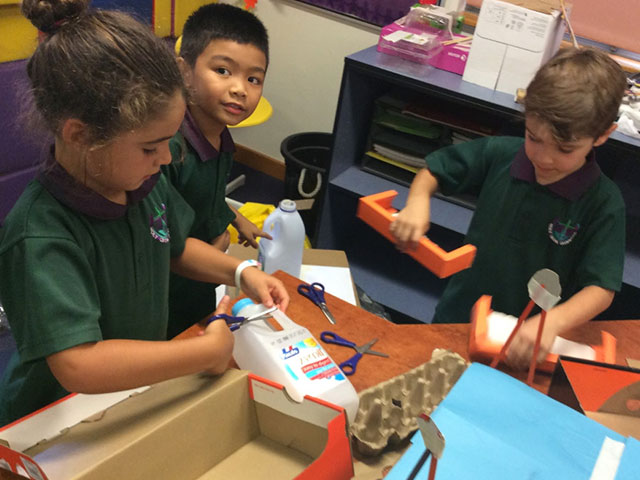 The students practised their problem solving, planning and team work skills to make sure their models looked just like they had planned.
They then created posters to inform their friends and family about what place they improved and why that change was needed.
They presented the ideas to their friends, who gave them feedback before inviting mums and dads into the classroom to share their learning and models with them.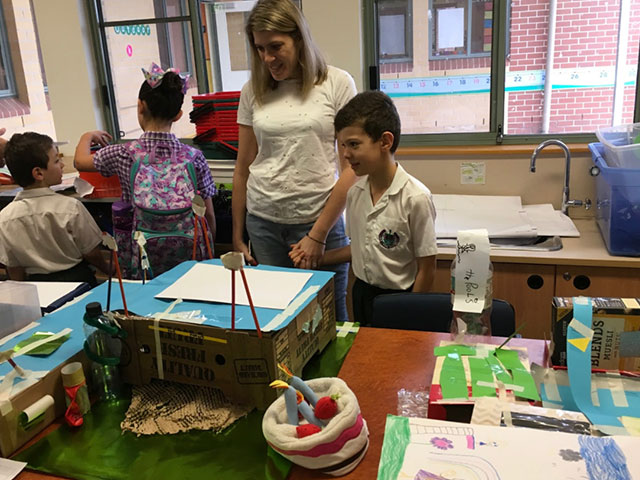 The mums and dads gave the students positive feedback and were amazed by their designs.
They could see a need for their designs too!
The end result - a water park and obstacle course at Alwyn Lindfield Reserve!
Facebook
23 Nov 2023

Congratulations to these students who received Gold and Platinum awards for their ongoing participation in the Premiers Reading Challenge 📚📖

23 Nov 2023

Congratulations to all of our students who received Personal Best and PBS4L awards this morning 👏